Shutting Down Your Computer is often a Problem
21st century is the era of Technology, in which almost everyone's life and its tasks are dependent on computers. Lets say a student needs computer for its assignment, reading books, online learning, projects and many other things. If we eliminate computer from his/her life, the student will be clueless. As this dependency upon computers has become intense, people have started working with more dedication and frequently, they often find it annoying to shutdown the computers properly. They just put the lid after accomplishing the task. Computer needs to be shut down properly otherwise it may have many other problems and problem in computer systems is seriously a misery. For the sake of this problem, we have come up here with a fantastic solution i.e. make your system shut down at your desired particular time without bothering your self.
Also Read : 10 Superlative Best Browsers For Your Android Smartphones
Instructions To Make Your Computer Shutdown At a Given Specified Time
The following method  will also help you in saving electricity too because we seldom forget to shut down our system. So let's proceed and give your prior attention in this post.
Step 1
When you start up your system, after the booting process the first screen/window you see is desktop. Right-Click anywhere on the desktop ( excluding the icons). You will see few options there, click on the New option, another similar window will open with more options, then select  Shortcut from those options. As you can see below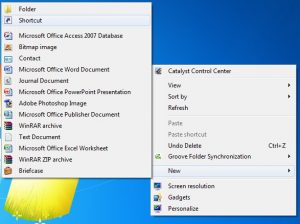 Step 2
A shortcut will be created and a new window will appear that will ask "what item would you like to create a shortcut for?"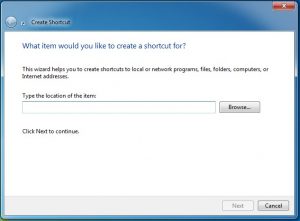 Step 3
Then in the empty bar you need to write the code that is shutdown -s -t 600. As you can see in the picture below that I have typed "shutdown -s -t 600". Do you know why? As 60sec = 1-minute, 10*60-seconds = 600-seconds so It means the system will automatically shut down after 10 minutes. Such commands are always given in seconds.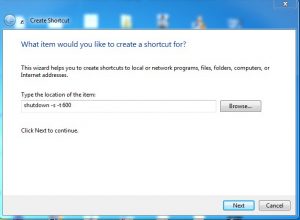 however if you desire to set this time for 1 hour then you can estimate the time in seconds like if 10 minutes are 600-seconds then 60 minutes are 3600-seconds. As 1 Hours contains 60 minutes so for one hour you will set the time of 3600-seconds and similarly if you desire to shut down your system exactly after 5 hours then as per previous calculation 1 hour = 3600, so multiply it with 5, the answer comes 18000-seconds – for 5 hours. It's quite a simple calculation you just need to focus on it a bit.
Step 4
Once you are done with the above steps, then you will need to save that file. You can see your newly created shortcut on the desktop, double click it and you will get the notification on the task-bar regarding your shutdown time.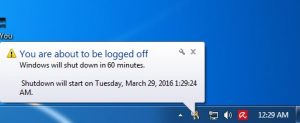 Also Read : 5 Simplest Steps To Know The Person Who Hasn't Read Your WhatsApp Group Message