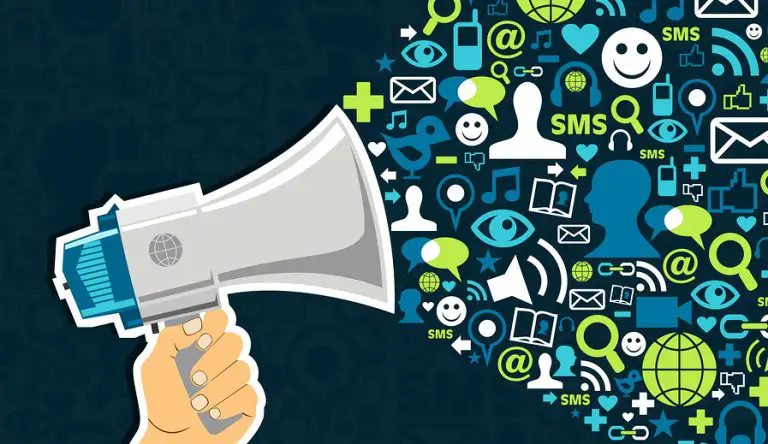 New Year Sale: Enjoy 50% Discount on all advertisement options for limited time! — Only valid until 28th of February, 2017.
Advertise on Lhe.io and get…your brand in front of thousands of highly targeted potential customers
Want to get your brand in front of thousands of highly targeted potential customers?
Lhe.io currently serves thousands of impressions per month, and has a social following of over 15,000. Our aim is to give you more exposure to our audience and to make sure you get the best possible result so that you can spend more with us to make more. No one price fits all that is why we want to tailor your campaign specifically for your business. Please also be aware that we reserve the right to refuse advertisers whose product or business does not align with our brand and values. We are not prepared to lose credibility over a few hundred or thousand dollars.
Advertisement Guidelines
If you'd like to advertise on Lhe.io, please keep the following guidelines in mind:
We do not accept every advertising offer we receive. It must be relevant to our audience & brand.
All the advertisements are properly labeled as  "Advertisement" or "Sponsored".
All the links within sponsored content are rel="nofollow". This includes any links to the sponsor on the template (logos, package treatments, etc.).
We reserve the right to remove part of content or complete article if we find it violating our terms of services.
The prices are not fixed. We revise our prices regularly and it may be changed without any prior notification to advertisers.
Advertisement Packages
Following are the few advertising opportunities we offer:
Note: There is no one price solution for all advertising options. The prices listed below are base rates with minimum words. The prices vary depending on your products.
List Your Deal
Although the deals section is relatively new, it's currently receiving good number of visitors monthly. We are super excited to announce that it is now an option to get listed here. Submitting a deal to this section has a base rate of $40 if you write the text and $60 if we write it.
Price: Starts from $40 if text provided, otherwise $60 — $30 (50% Off)
Sponsor Content
Lhe.io  accepts a form of advertising commonly known as "Sponsor Content", it goes by another name of "Native Advertising". At Lhe.io, the distinguishing feature of a "Sponsor Content" will be clearly mentioned in the opening paragraph with the name of the advertising party involved. At the bottom of these posts, we will also mention a disclosure statement that will remind readers that this article is a form of advertising and while the Lhe.io editorial team will be commissioned to write these posts, rest assured that these will not affect opinion or stance on the product or service. Submitting a "Sponsor Content" post to this section has a base rate of $50 if you write the text and $75 if we write it (up to 1000 words).
Price: Starts from $50 if text is provided, otherwise $75 — $45 (50% Off)
Product Review
If you would like to promote your product, we can create an unbiased review based on our experience with it. We require full access to the product you are promoting to give a fair review based on our experiences, rather than a one-sided pitch to sell something. This is unbiased and from experience performs better than regular reviews. Our review is usually a minimum of a thousand words going in-depth about your product.  As mentioned above there is not a one price solution, so prices vary depending on your products. Product must be related to our niche.
Short Review (400+ words) – $50 — $25 (50% Off)
Long Review (800+ words) – $80 — $40 (50% Off)
SEO optimized in-depth piece (1200+ words) – $120 — $60 (50% Off)
Giveaways
This is an excellent way to engage our community and give something away. Benefits are brand exposure, new subscribe or social share depending on how you want us to run your campaign. When it comes to giveaways campaign, we prefer raffle copter. Giveaways start at $80, and we recommend complementing this with a banner ad and notification bar ad.
Price: Starts from $80 — $40 (50% Off)
Display Ads
Right now, we are offering following ad spaces.
Top Leaderboard (970×90) — $100 per 30 day — $50 (50% Off)
Sidebar (300×600) — $120 per 30 day — $60 (50% Off)
Post Bottom (720×90) — $75 per 30 day — $40 (50% Off)
Notification Bar — $50 per 30 day — $25 (50% Off)
All ad spaces are fixed-price and will run for 30 days.
Custom
If you have a creative idea for ad placement or running a media campaign, feel free to contact me. Creative ideas are always welcome.
Payment Method
Right now, we accept payment via PayPal, Bitcoin, Payoneer, Western Union, TransferWise, Xoom & Bank Transfer.
Send us an email using the contact form below with your requirements. Please be sure to add enough details so that we may respond appropriately to your query.
---
[contact-form-7 id="5137″ title="Advertisement"]