Today's topic is way interesting and beneficial for all. There are many methods to hide and change your IP addresses but I'm going to discuss six ways that are tested and 100% workable.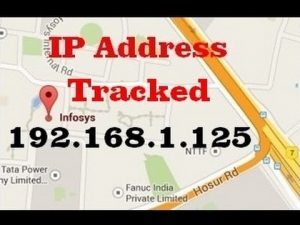 If we estimate the number of people using internet daily, this is is not shocking that about four out of five people are using internet daily throughout the globe. In this Huge world, there are many companies and organizations are made just to take care of this massive network that is Internet. Because of the fact that in this world wide web network, many kind of unauthorized activities can also occur which may include hacking and terrorism etc. So, in order to keep track of the devices using internet there are numerous spy organizations. Through IP address, these users can be tracked.
Before moving ahead first lets come to know about IP address.
What Is IP Address?
IP is the abbreviated form of Internet Protocol Address. With the assigned respective address, each and every device is connected to the world globally. Every device is assigned a unique IP address which is not a static or permanent address, it changes after the device disconnects from the internet server. So every time the device gets connected with the internet server a unique IP address is assigned to that particular device. User's location and its ISP (Internet Service Provider) can be traced through its device's IP address, and also his/her some other details.
Why people hide their IP address?
Because of the four reasons, people tend to hide their IP addresses, which are following:
To keep their geographical location secrete.
To protect their device from Web tracking.
To diminish their digital footprints.
To Bypass blocked sites on their IP addresses.
6 Ways to Change and Hide your IP address
1. Web Proxy Usage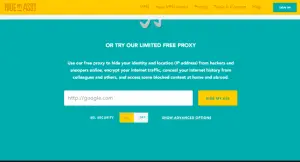 There are still few points which you should be aware of before you hide your IP address. Basically, all private browsing generally works between the destination website and the internet user, while proxy server acts like a middleman between them that changes IP address of the device and assigns  any random unique IP address to the destination website. For instance, If we browse from a US location and we use some proxy servers of UK then the IP Address which will be sent to any website will be of UK.Head to the fastest, free and best proxy servers sites, From here Free Proxy Server Sites
2. Someone Else's Network Usage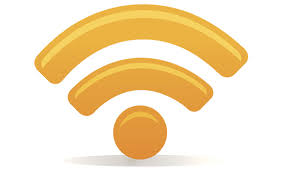 Someone else's network usage means that you may use any network for Wi-fi services other than yours, that can be a network of a hotel, cafe, coffee shop, or any other public location nearest to you or which is easily accessible. All the IP addresses are given by the router located in your current area, the IP addresses do not travel along with your system, device or computer. If you desire to check and fine out your public IP address, then must take a trial and try to Find My IP, by using another network. What will be the result? Your identity will remain hidden!
3. Change Internet IP Address
If you are restricted or banned from anywhere for speaking up your mind's thoughts, then this technique is quite useful. Such kind of temporary bans can often be annoying. To get rid of this, if you change your current internet IP address then know it, it will not merely solve your problem but also, it will assign you a new and unique IP  address which will be very advantageous for taking a new start of internet.Following are the simplest ways to change your Public IP Address
Step 1.  Most probably all internet service providers support the dynamic IPs, which spontaneously gets refreshed time by time. So, for it, we will compel ISP to change the IP Address.
Step 2. You will need to unplug the modem's power cable for minimum 2 hours. After 2 or more hours when you will again connect with your Internet you will be given the new IP address.
4. To Access Blocked Site's IP address, use Browsec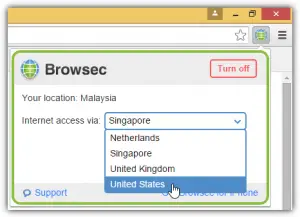 Don't know about Browsec? No problem! Browsec is an extension of Chrome and Firefox. There are numerous other extensions in Chrome/Firefox store that support the changing of IP address facilities but I always fine Browsec most efficient among all the extensions. Through the most secure cloud network Browsec speedily encrypts your traffic and tracks it . No one will have the courage to identify, to sniff your traffic or trace you.
5. Use Opera


Opera Browsers offer Free Unlimited VPN and it don't need any sign-in, sign-up or or any setup thing. With the new Opera Browser, there will be no requirement of installing an External VPN services. Opera browser provides an easy activation of Free Unlimited VPN on Windows, Linux, and Mac.Through it you can efficiently hide your IP address and browse with full sense of security over the internet.Note: Just keep this thing in mind that there is another address like MAC address which can be traceable. This address is the static address of your device. MAC address will remain the same whether you change your your IP address or not.
6. Use TOR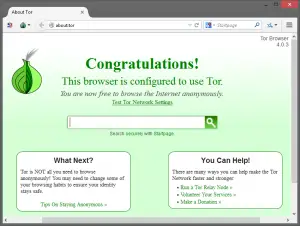 Tor makes it possible to hide their locations for users, while offering numerous types of services, like web publishing or an IM server. Without knowing others' identity, people using Tor can connect to these hidden services, by using Tor "rendezvous points," .Tor is a reliable encrypted network that can route your traffic with relays, making the traffic appear come from exit nodes. Unlike with proxies, the exit nodes don't know your IP address or where you are, by their-selves.
Read More: Meet SOFIA – A Humanoid Robot