Earth is the most beautiful planet in the whole universe. There are so many places that you all must see at least once in your life time. If you are thinking to travel around the world then this list will help you. Heaven actually exists on earth and these places will make you believe that.
1. Mau Cang Chai, Vietnam
Landscapes of Mau Cang Chai will take your breath away with their beauty. A must place to see terraced rice and mountains.
2. Venice, Italy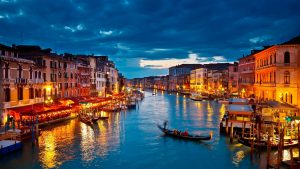 Venice, a city to fall in love; a city on water.
3. Ashikaga Flower Park, Japan
Ashikaga Park, Japan is a wonder of world in itself where you can see a perfect combination of pink and purple flowers during spring season. Not to miss on your travel list.
4. Procida, Italy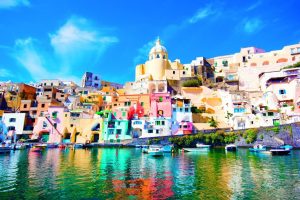 Seems like Italy has got few places to compete with the other beautiful wonders of world. Procida is located in Southern Italy between the two Islands Cape Miseno and Islands of Ischia. It looks alike that some one has painted the city with colors. You will see painted houses with different colors.
5. Lake Retba, Senegal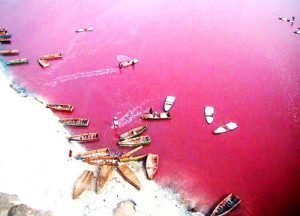 Lake Retba or should we call it "Pink Lake" creates a stunning and soothing view. Spring is the best time to see this lake.
6. Hunza Valley, Pakistan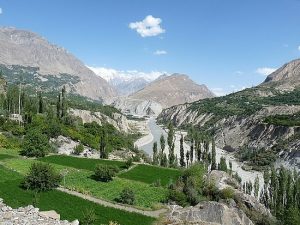 Hunza Valley, Pakiskan a Perfect place to see heaven on earth.
7.  Giza, Egypt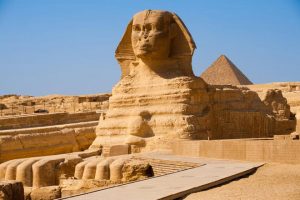 How can we miss pyramids of Egypt? Giza, the most ancient city in the most ancient country.
8. Hispar Glacier, Pakistan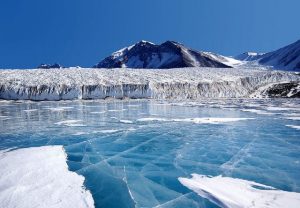 People who love hiking and want to explore new places than Hispar is one of the most beautiful places in Pakistan.
9.  Oia Santorini, Greece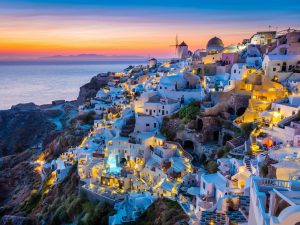 Santorini, Greece. Small huts beside sea shore, a place where culture resides truly within the people.
10. Ansoo Lake, Pakistan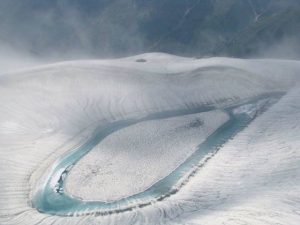 Nothing can beat the beauty of this lake. This lake is nothing more than a wonder with a shape of a water drop. There are many interesting folk tales about this lake. Want to hear them? Then you need to pack up your bags and visit this place.
For more updates subscribe to our "Push Notification" service by clicking on red icon at bottom right to receive instant notifications when we publish new article. If you like this article, please help us by sharing this article on your social media profiles and by spreading good words about Lhe.io. You can also follow us on Twitter,  Google+,  Linkedin and Facebook.
Read more: Zong to Offer 4G Connectivity on Daewoo Buses and Cabs Across Pakistan