If you are a freelancer, webmaster or running your own business, you may have heard about or used Payoneer PrePaid Master Card . It is a one of the best source to receive payments online from many companies like Fiverr, UpWork, Freelancer.com, Amazon, affiliate networks like Commission Junction and more many.
The company offers various products apart from Prepaid Master Card like Global Payment Service, Billing Service etc. Payoneer has come up with a great promotional offer for all their talented professionals looking to get paid: $1,000 reward every week.
The company is giving away $4,000 to a lucky winner each week between 19-Oct-2016 to 16-Nov-2016 ($4,000 in total).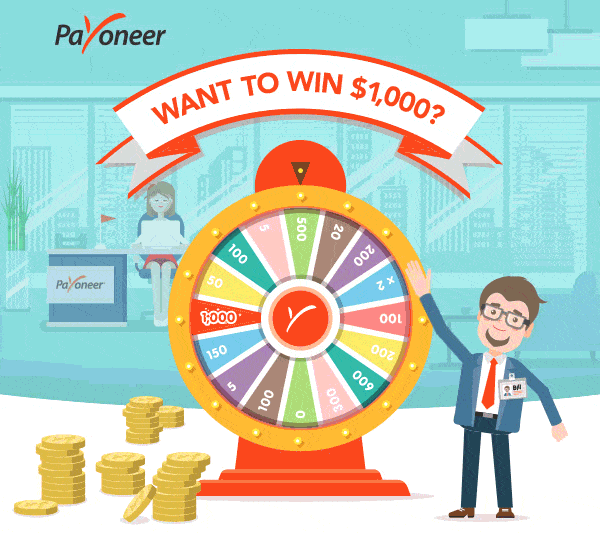 How to join the raffle?
The best thing is, it is FREE to join the promotion for Payoneer members. Simply use Payoneer's Billing Service to request a payment from Bill@payoneer.com. A winner will be picked randomly every Wednesday.
It's FREE to enter. The more requests you make, the better your chances! Apply here for promotion.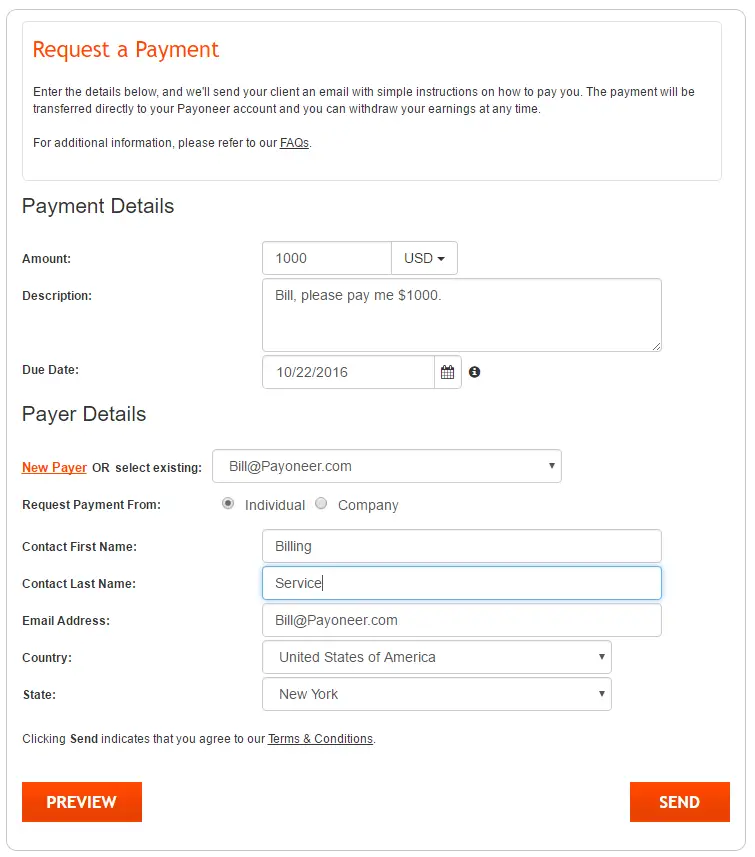 Don't have Payoneer account?
Don't worry, you can easily order your own Payoneer Prepaid Master Card and get $25 FREE bonus on receiving your first $100 from any company.
Terms & Conditions
To be eligible to win, payment requests must be addressed to Bill@Payoneer.com via Payoneer's Billing Service. All other fields in the payment request can be filled in without restrictions.
Users can submit up to 5 payment requests to Bill@Payoneer.com each week for additional chances to win.
Payoneer will award $1,000 to each of four winners.
The raffle will take place between 19/10 and 16/11, with one winner chosen randomly every Wednesday. Days are counted 00:00 – 23:59 GMT.
The Promoter reserves the right, at any time, to cancel, modify or suspend the Promotion if, in the sole judgment of the Promoter, the Promotion is not capable of being conducted as specified.
These terms and conditions have been drafted in the English language. In the event of any discrepancy between the meanings of any translated versions of these terms and conditions and the English language version, the meaning of the English language version shall prevail.
Due to individual country regulations, some countries may be excluded from the Promotion.
One winner will be chosen randomly on each of the following dates: 26/10, 2/11, 9/11 7 & 16/11