iflix
Starting with the introduction for the ease and better understanding of those who don't know about the iFlix. iflix is a subscription Video-On-Demand platform based in Kuala Lumpur, Malaysia. iflix has partnerships with over 150 studios and content distributors globally including Metro-Goldwyn-Mayer (MGM), Disney, Warner Bros, Paramount, NBC Universal, Fox, CBS, BBC, Sony Pictures and Media Prima to name a few. Iflix has exclusive rights to shows with tens of thousands of content, consisting of both Western and local Asian content such as Korean dramas. iflix is currently available in few countries which includes, Malaysia, Philippines, Thailand, Indonesia, Sri Lanka, Brunei and the Maldives. And it had announced its plans in 2016 to expand into additional key emerging markets. Now executing its previous announcement, iflix is being launched in Pakistan.
Iflix in Pakistan
iFlix has officially launched subscription facilities for Pakistanis. Pakistanis can now go to the website and sign up or sign into their accounts to access the content. Rendering to this webpage, thousands of dramas, TV shows, movies and more from all over the world comprising Australia, UK, Hong Kong, US, Japan, Korea and more will now be available to every person in Pakistan. Its catalog also includes the service of local dramas and movies.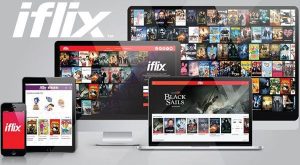 Viability of Pakistan as a Business Destination
Farees Shah, from German home of startups Rocket Internet and founder of Daraz.pk in 2012, has been appointed as the GM of iFlix Pakistan, during an interview at Rocket Internet in 2014, he stated that risks of opening a business in Pakistan. According to him security fears are often "overstated," and was of the view that Pakistani population is up to date with international trends. When talking about his experience in Pakistan, he said that the market isn't understood very well and "Buying online was not an alien concept for people." Moreover, Farees Shah said that there is plenty of sharp and young talent in Pakistan. He said that during his work at Daraz.pk, he successfully raised two rounds of funding worth more than 60 million US dollars. The Daraz.pk founder helped the e-retailer reach a monthly turnover of over 1 million US dollars, after starting from scratch, in a matter of three years. Farees Shah's experience in launching an online business in Pakistan led to his appointment as the GM of iFlix Pakistan. Before Rocket Internet, Shah has previously worked for the Karachi Electric Company, Pakistan Mercantile Exchange Limited and a three-month stint with Deutsche Bank, London. He is also host for a countrywide radio sports show on CityFM 89.
iFlix has been gaining investors' interest in recent times, keeping in mind the expansion of online streaming giants like Netflix. Less than a month ago a TV and streaming giant, British Sky TV also bought a £32 million stake in iFlix. Sky TV's Chief Financial Officer (CFO) Andrew Griffith said that "iflix has quickly established itself as Southeast Asia's most exciting and fastest-growing streaming TV service. There are lots of opportunities for Sky and iflix to work together and share expertise as both companies continue to expand." Another one of iFlix's investors is the popular film producer MGM.
Streaming Feature
The streaming service's users can use as much as five devices to access content on their devices. Subscribers can stream content using smartphones, tablets, desktop PCs, laptops or TV sets. The company also allows subscribers to share their subscription with others so that two people can stream content on separate devices simultaneously. Users can even download content to view later and watch stuff offline.
Subscription
iFlix is offering one month of unlimited access without the need of any credit or debit card and sans any obligation to pay later. You will only be asked to pay when your trial is about to end. And if you don't like it, your account will become inactive after 30 days. Following your free trial month, you can subscribe to iFlix unlimited access for Rs. 300 per month, about the same as standard cable fee. You can sign up for iFlix here.
Read next: Top 10 Best Web Hosting – Lightening Fast, Reliable & Trusted