As I live in Pakistan, so I can be sure about Pakistani parents and their behaviors. All the Ammis and Abbus are usually considered strict in Pakistan as they impose limitations and restrictions on their children for their betterment but children take it wrong and call it "Strictness". But deep down inside they are the most simple, cute and innocent by heart. Especially when it comes to technology, the way they act and react towards the current social apps (like snapchat, imo, line, facebook, whatsapp etc), is so damn cute. Lets have a look on some of the reactions of Pakistani parents towards these social apps.
They get angry about your eyes being on your phone and not on the ground

When you are constantly use phone whether its for studies or jus timepass, parents get really annoyed and they be like "Beta, es phone k elawa b ek dunya hae kabhi jee kar dekho".
*Getting Late Night Call* It has to be from your Girlfriend/Boyfriend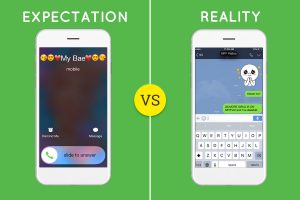 *Tring Tring* when your phone rings late at night, mom gets alert and be like "Konsi maa ki call ari hae?"
*Facebooking* Is as Prohibited as Alcohol
When you make Facebook an essential part of your life and Ammi is like "Kisi Din Koi Kidanp Kar k Le Jaega, itni Facebook na use kia karo".
*Snapchatting about day's activities* Don't Do This Check-ins Dikhawa
"Mat Kia Karo Ye Dikhawa". Well, our parents think that snapchatting is just about dikhawa as it could harm those people who has nothing. Like seriously? They have nothing but snapchat app?
*Using Phone* Aik Din Andhi Hojaigi Itna Phone Use Kar Kar k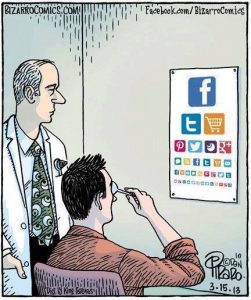 "Ye Sab Es Phone Ki Waja Se Hua Hae, Andha Kardena Hae Esne" They link your phone usage to your impending blindness
Smiling emojis on messaging apps like Line = You're dating them
"Ye Jo Itna Muskura Rahe Ho, Kya Koi Boyfriend Hae Jisay Chupa Rahe Ho?"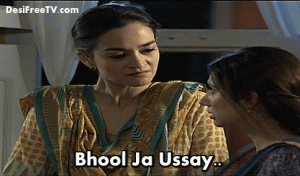 Smiling at your phone only means one thing to them: you're dating someone.
Snapchat Filters: These Are Absolutely Haraam For Them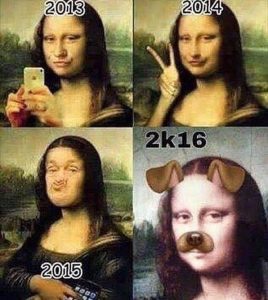 Me: Ami Dekhen I'm a dog
Ammi: Astaghfirulla! Ye Tarbiat Di Thi Mene? Allah Gunah Deta Hae Shakal Ko Bigarne se. Ese hi Muhn Hojaega!
They Think Putting Up Pictures of You Dining With Friends will Lead to Burri Nazar 
When you put up a lot of pictures of your outing, dinner, get together etc and the next day you get sick Ammis be like "Aur Karo Apni Tasveeren Upload. Bimar Hogai, Lag Gai Na Nazar?"
Phones are the cause of ALL of the world's problems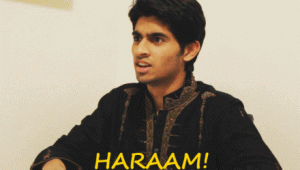 "Es Phone ne To Poori Dunya Ko Kharab Kar K Rakh Dia" Don't argue with Ammi because she knows your Phone is the root cause of all of your problems, whether its anxiety, fever, car problem, clothes, breakfast, or any other problem . Everything is just because of your Phone. So, phone becomes Haraaaaaam!
Parents are so sweet, sometimes they say the overthink and say the cutest things about advancement and technology. Can you relate? What does your parents say??
If you want to receive weekly blogging tips, tutorials, plus news & discount coupons, please subscribe to our newsletter. You can also follow us on Twitter,  Google+,  Linkedin and Facebook
To Read More: 5 Top Most Controversies And Scandals Of 2016 In Technology