There are huge number of people who want to learn programming but due to their busy routines and many other time consuming tasks they cannot manage their time to take admission in universities and go there regularly. So for such people there are numerous websites available on internet which provide user friendly interface, and there they can learn coding whenever they are free. These websites are much beneficial as people don't need to go any physical school and properly and regularly attend classes.
Websites To Learn Programming
Following are 16 of those websites that provide an environment of easy learning.
1. W3School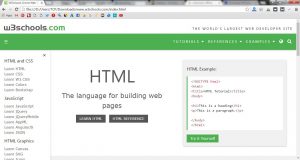 W3School  is a famous and optimized website for learning purposes, testing, and training. In order to improve basic understanding and reading simple examples are given here. One can learn any type of programming language he/she wants whether they are desktop based, database or web based languages. People can learn programming language from basic to advance level i.e. they can start from scratch or from mid. It provides free course to the vast audience (whole world) and those courses are divided into chapters for better understanding, for that you have to visit the website and select the course you want to learn. And for the ease of user, there is a Coding Editor at the end of every chapter so that user can practice and test their skills like what they have learned from that particular chapter and how this code can be written.
Courses
Following are the courses that W3School offers
Server Side
XML Tutorials
WEB Building Web Building
JavaScript
HTML Graphics
HTML/CSS
2. Treehouse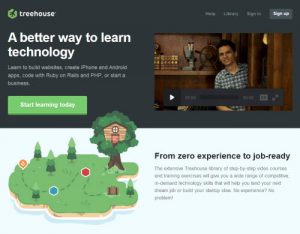 Treehouse is a programming website where people can learn coding, web design and many other things. This website provides free trials to the user, and access to their library. From JavaScript to iOs one can learn anything he/she wants. This website has the huge crowd of users that visit the site daily as it provides more project-oriented courses than language-oriented, so they are perfect for novice programmer with a planned purposes such as building a website, or an application of it.
3. Udacity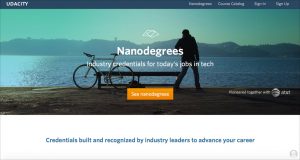 Udacity is one of the most innovative website to learn programming languages. They prepare and an entirely new form of engineer to create a better future. According to this website they feel happy to help students, later it will help them to find well-paid tech jobs. Udacity's unification of insightful video lectures and advance quizzes helps users to achieve the interactive feel, so it's ideal for those people who don't like to read but rather get descriptions and explanations from industry professionals such as Google employees and many more other professionals.
4. Code School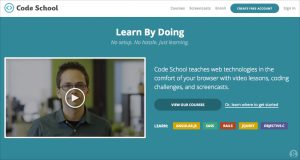 Code School is an interactive programming language which is organized into paths based on advance technology. Code School is a good place to move on and has most interactive learning sites, Code School provides more in-depth courses to train and turn people into an expert with the industry's best practices in it. It helps to expand further capabilities of people.
5. SQLZOO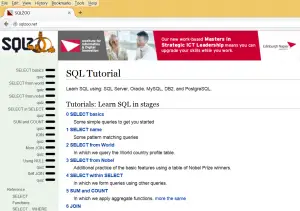 SQLZOO is an other programming website. SQL is an abbreviated form of Structured Query Language which means storing and retrieving the data and this website's major focus is on teaching the creation and fetching the databases.
6. Thinkful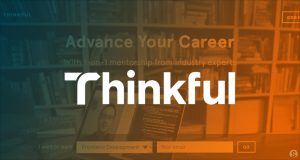 Thinkful  is kind of online coding and web development bootcamp. It promises its graduate of web developer for a job, like they are this much confident on their education skills that they can hire their own graduates. It provides a 1 -to- 1 mentor-ship program that helps to build a professional network and prepare for technical interviews i.e. students can learn 1 on 1 with their mentor a certain number of times each week to talk and get feedback.
7. Cousera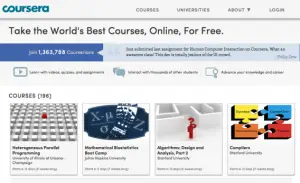 Coursera is the world's best programming courses website and these courses provide universal access to the world's best education, partnering with top universities and organizations to offer courses online. Courses of Coursea include recorded video lectures, auto-graded and peer-reviewed assignments, and community discussion forums. When people complete a course, they will receive a shareable electronic Course Certificate.
8. Code Academy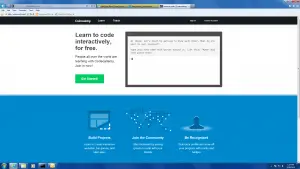 CodeAcademy is a one of the indisputably best websites that teaches the world how to code interactively. Also it provides well-structured courses. After you visit the main page, you can already start testing the programming right away, with its encouraging on-screen console and interface. You can select a course that Codecademy offers from Web Fundamentals, PHP, JavaScript, jQuery, Python, Ruby and APIs and much much more.
9. Code Avenger
CodeAvengers is a better way to learn to code apps, websites and games. It provides courses that will help people to reach their goals. Code Avengers provide step-by-step instructions combined with 1000s of code challenges, videos and quizzes with support from expert educators and an enthusiastic community of learners. This amazing website is here to make you love programming and though it only provides HTML5, CSS3, and JavaScript course, for now, each of the courses is designed with much care in order to truly entertain people while leveling their programming skills harmlessly and make them expertise in that particular languages.
10. Khan Academy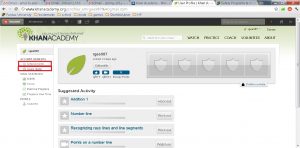 KhanAcademy is the computer programming learning website after its developer name Sal Khan. It promises to deliver a free world-class education to anyone, anywhere. Although Khan Academy's courses are not much structured but it serves as an open playground for both novice and amateurs specifically interested in learning drawing, animation and user interaction with coding methods.
11. CodeHS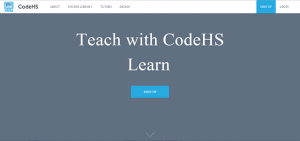 CodeHS is a comprehensive teaching platform that provides everything one needs to learn computer science at his/her school, including web-based curriculum, teacher tools, administrator insights, and professional development.  The students of CodeHS say that the class if fun, fun, fun and its class period is too short. It includes simple and fun game programming lessons that involve problem-solving, JavaScript, animation, data structures, game design and puzzle challenges and much much more.
12. Scratch 2.0
Scratch 2.0 is one of the best website to learn programming. As CodeHS and Khan Academy are still too hardcore for your child, who has no comprehension beyond basic English? Don't  worry, there is something even easier for your aspiring next-gen programmer, and it's called Scratch 2.0.
13. DASH
Dash is also a good programming learning website that teaches to code websites in HTML, CSS and JavaScript. This website provides courses which are fun and free online course that teaches you the basics of web development through projects you can do in your browser. The courses includes video and narrative and get the students involved working on the real-world project for instance website designing etc.
14. Wibit.net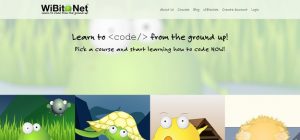 Wibbit.net is a tech tutorial site that provides free programming courses for those people who are seeking to learn computer programming from the scratch or for the first time and those who wants to re-fresh their programming skills. Wibit.net shares several courses and videos providing free education in programming, particularly in Java and C. Wibit.net specializes in focused and linear content. It is an outclass place to start learning and how to code or to take start with new skills.
15. Udemy
Udemy is a world wide marketplace for learning and educating online where students are mastering new skills and achieving their goals by havinng knowledge from an extensive library of over 42,000 courses taught by expert instructors.
16. Lynda.com

Lynda.com is another renowned website, it is owned by LinkedIn. Lynda.com provides an online access to the latest software, creative and business skills courses. Here, you can find self-paced videos based on computer skills, software skills, business skills, job searching skills and many other. You can also learn about blogging, designing, animation, shooting, creating, illustration, presentation on Lynda.com.
These are the Top 16 Best Programming websites through which one can learn to code in a very user friendly interface in his/her free time. Just pick up the courses and enhance your knowledge, programming and professional skills. Develop new websites and other many new innovative things in a fun way.
Don't miss: 12 Reasons Why I Love Java and You Should Too