Facebook keeps a record of your activities and on the basis of that record, it shows the advertisements based on your interest. The other annoying thing about Facebook Ads is it also shows your point of interest to your Facebook contacts as well. So, if you want your privacy back and don't want to be annoyed by Facebook Ads.You just can block them off by following these simple steps:
Just Click on Facebook Settings on Right Corner of Your Facebook Window.
After that Choose Ads from the List at Left Side of the Window.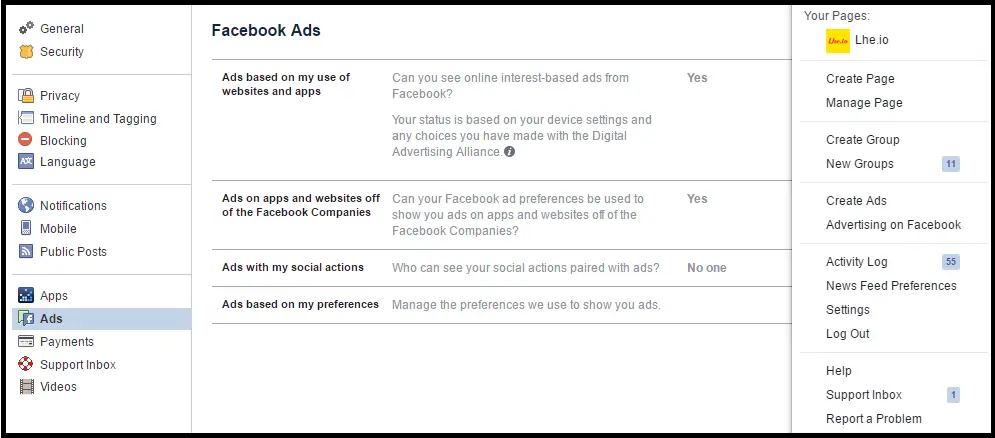 3. Click on first option from the list " Ads based on my use of websites and apps".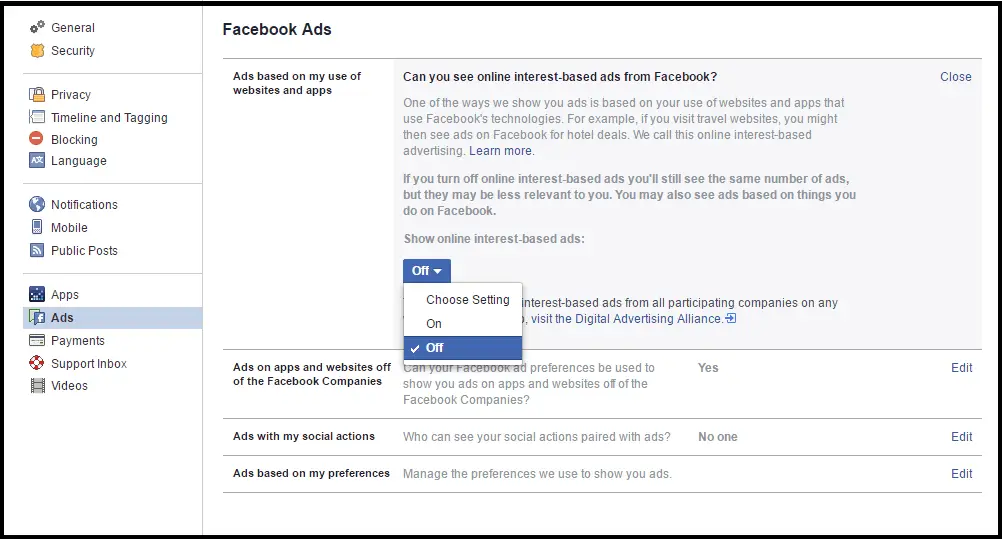 4. Select Off from the setting to turn off Ads.
5. And if you want to see the Ads but relevant to your preferences then you have to move to the second option from the list.
6. And the most important thing is to block your friends community to see what you like and what kind of Advertisements you are interested in. For this you have to move to the 3rd option named as "Ads with my social actions".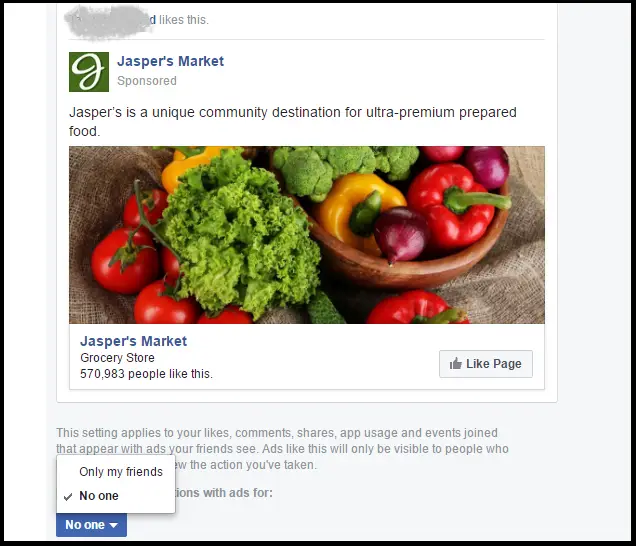 7. You have to choose "No one" from the list to hide your Facebook Advertisement interest and preferences from your friends on Facebook.
8. And if you are interested in Ads, you can just manage your Preferences from the last option in the Facebook Window to view relevant Ads.
Read More: 4 Ways to Fix Your Slow Wi-Fi