Facebook added 360-degree photos and videos feature for almost a  year. In start this feature was introduced for verified accounts but later on its gone public. Now Facebook is going to be a platform which allows users to capture 360 photos. Both iOS and Android Facebook app versions now let users to take 360-degree photos without requiring any 360 camera or third-party app.
Actually its a process of making panoramas by taking simple photos from simple phone camera within Facebook app.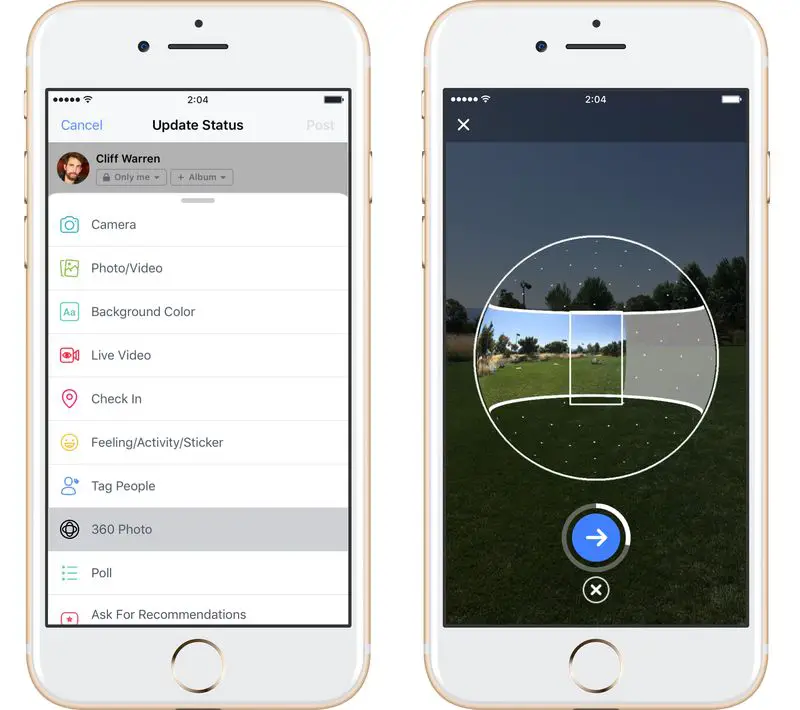 You just have to follow these simple steps:
Tap the 360 Photo button at the top of News Feed in Facebook app.
Spin slowly to capture the 360 view of photo while keeping graphic center in middle.
Pick the starting point and publish.
Now you can post 360 degree photos from simple smart phone camera and even set these photos as your cover photos.
But this process is only for photos, it doesn't apply for 360 degree videos as well. For videos you must have a separate 360 camera.