There is nothing to surprise about the fact that information technology is actually the foundation of this innovative era. But there is something more interesting about technology that most of people do not know. Here are 10 most coolest and interesting facts about technology that will surely surprise you.
1. ebay
ebay is an online shopping store where you can buy your favorite items without stepping out from your houses. Well! According to an estimation surprisingly on ebay, transactions of worth $680 take place every second. When ebay first came into market as a business it was not named as ebay instead it was called an "Auction Web". The second most expensive thing that was sold out on ebay was "Tyler Jet's Gulf stream  II private jet at $4.9 million.
2. Mobile Phones
Mobile phones have made our lives so much easier we can share photos, can chat with our loved ones as well as information regarding to anything is just a touch away. It is said that 91 percent of people specially adults have their cell phones within their arm reach every hour of the day. Moreover, there are 4 billion people out of 6.8 billion who use mobile phones frequently which is less then to the total number of people who brush their teeth daily. Seems like brushing teeth is not important but using a cell phone is.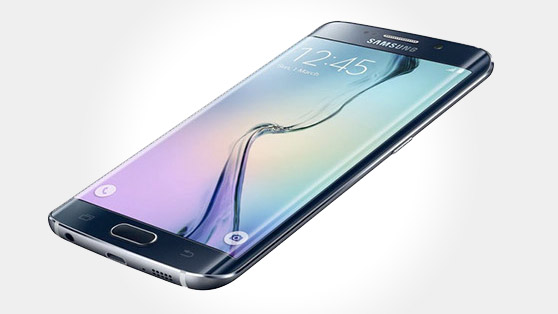 3. Youtube
Youtube is the best way to watch your favorite videos, movies and vloggs . It got registered in 14th February 2005. People upload videos on Youtube daily but have you ever thought how much? Answer is: 100 hours of videos uploaded by individual users every single minute.
4. Facebook
If you can find a way to hack Facebook then you will surely get a prize for it. Shocked? YES! Facebook will pay you $500. Addition to more facts, Peter Thiel who is the co founder of pay pal was the first major investor of  Facebook. Did you know that "Like" button was used to be "Awesome" button. Facebook is blue in color some people have related it to Zuckerberg's illness as he is red-green color blind and the best color which he can easily see is blue.  It has 1.3 billion registered users out of which 100 million are fake profiles.
5. Email
You all must have believed that web was created first but it is not what you thought! Email was invented when no one would have any idea about web. 160 emails are sent on the daily bases and 97% of them are spam. The spammers also get response from their spamming emails but only 1 response out of 12 billion spam emails still they are generating small profits.
6. Keyboard
Fingers of a typist an a regular working day can travel with an average rate of distance 12.6 miles every day. Interestingly "ALASKA" is the only word that can be typed in a straight row of a keyboard. The Dvorak Keyboard is 20 times faster then "Querty".
7. Social Media
It is estimated that there are 1 out of 8 that have met their spouse on social media and "My Space" is the only social media website that has 110 million registered users. Plus if this site would had been considered as a country then surprisingly it would be a 10th largest country of the world after Mexico. There are 1 billion instant messenger accounts that are reported actively around the globe. Flicker hosts 5 billion photographers while Facebook hosts more than 15 billion.
8. Macintosh
There are some facts that you did not know like Bill gates home was designed by using Macintosh Computer. Also the original Macintosh was created in 1982 which had 47 signatures of the division of Apple's Macintosh members. If you need a psychotherapist and you have a mac then you do not need to go out to find one in fact there is a psychotherapist in Os X what you can do is:
Open terminal app
Type emacs and then hit enter
Press shift+esc and then press x
Type doctor and hit Enter
Here how it will look like:
9. Google
Google efficiently handles 1 billion search queries each day. It is said that google uses 15 billion Kwh of electricity per year more than the other countries that is why google generates its energy through their own solar panels. In 2008 google indexed 1 trillion unique URL . Its first storage was made from the famous LEGO.
10. Android
Many of you would know that google founded Android well your information was wrong. Android was actually founded by Andy Rubin, Chris White and Rich miner under Android Inc. but later google acquired it. Htc Dream was the first android smart phone. It has more than a billion users around the world. The Latest version of Android is Nougat 7.0
For more updates subscribe to our "Push Notification" service by clicking on red icon at bottom right to receive instant notifications when we publish new article. If you like this article, please help us by sharing this article on your social media profiles and by spreading good words about Lhe.io. You can also follow us on Twitter,  Google+,  Linkedin and Facebook.
Read more: Germany is the Best Country in the World: Revealed New Ranking