MacBook Air is officially dead since yesterday. Apple has announced that it is going to discontinue MacBook Air production and will replace it with a more affordable MacBook Pro model. Long live the MacBook Pro!
So what would be the difference between MacBook Air and (slightly) affordable 13-inch MacBook Pro? First, Apple has introduced two ThunderBolt 3 ports, replacing the old USB ports. The processor is also upgraded to Skylake, which has a far more good performance when it comes to graphically intensive applications.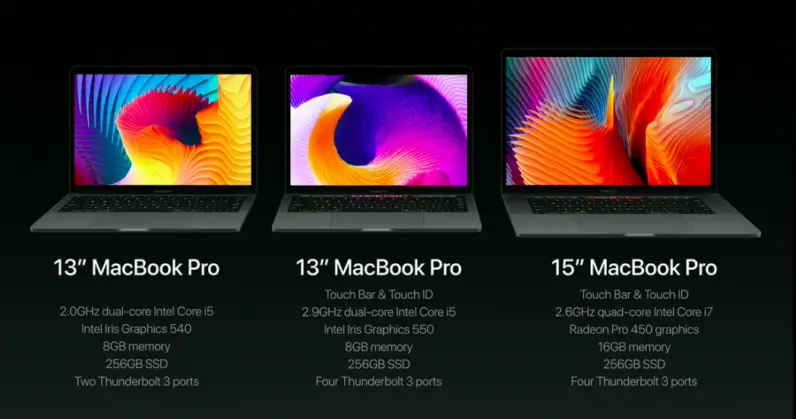 Apple has also upgraded graphics for MacBook Pro. It now comes with 13.3-inch Retina display, backed up by Intel Iris 540 Graphics chip. It also includes the second generation butterfly keyboard mechanism, as well as a Force Touch trackpad. Noticeably absent is Touch ID on the lower-end 13.3-inch variant.
This model is priced at $1,499. Still costly… hmm?
Apple's decision to retire 11-inch MacBook Pro was not a surprise. The company wants to focus more on entry-level Retina MacBook models with low cost and more features.  Japanese site Mac Otakara was the first who reported the discontinuation of the 11-inch MacBook Air.
Apple will continue to sell MacBook Air laptops until stocks last, but surely there won't be any new production.
Read next: She Safe App developer' site Matrix Intech is no more accessible