Black Friday?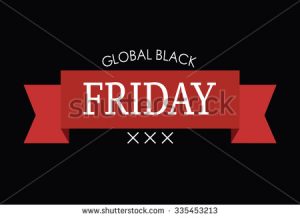 Black Friday is the day of Blessing and Thanks-giving Day in the United States that begins every year before Christmas seasons come, ordinarily on the November's last Friday. It is considered as the Christmas shopping periods, and companies offer their every product on discounts and all the companies make it certain to offer promotional sales. What is Black Friday? When is Black Friday?
This concept has also been introduced in Pakistan by Pakistani online shopping websites, which are providing the Black Friday sales and deals in Pakistan.
You can get to know about these websites by clicking on Top 5 Websites Offering Black Friday Deals in Pakistan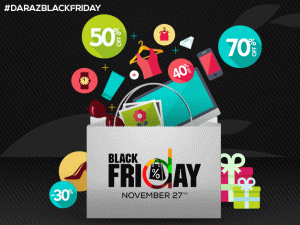 Daraz.pk is one of the Pakistani websites which introduced this concept last year. This is an e-commerce website and also popular in the other countries. They planned to offer huge 70% discounts on all of their items. Moreover, they offer an additional discount of Rs. 2000 to the customers who use EasyPay to buy their products from Daraz.pk.
This concept was successfully introduced to Pakistani customers and vendors by Daraz.pk. And they are also offering it this year. This exclusive sale will go live on 25th of November for 24 hours.
But this time there is an addition of Zong in Daraz's Black Friday. Daraz.pk has associated them with Zong to bring Zong Black Friday 2016, power-driven by Easypay on November 25. Zong Black Friday on Daraz will be the largest and much astonishing sale event in Pakistan so far; that united with increased saturation of 4G internets and extensive worldwide use of online payment. To take along a digital revolution in Pakistan, this event is established.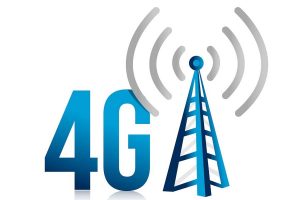 Zong is Pakistan's foremost Data and telecommunication Network. It provides 4G internet +200 cities. Associating with Daraz Black Friday, Zong will aim at further boosting the 4G internet saturation, by providing offers of 12 GB data with 4G SIMs with all Black Friday 4G smartphone special sales.
Zong Executive Director Commercial Moied Javeed said " Daraz is the Pakistan's forerunner of Black Friday and we are eager to be working with them to bring about the online largest retail event of the year. What we are going to see on November 25, 2016 is going to be nothing short of a Digital Revolution and we are very enthusiastic to work together towards the same,"
Last year, daraz conumers appreciated the discounts worth Rs 132 million across various categories, saving big bucks on high value items like gaming consoles washing machines and refrigerators; they got sold on Black Friday than they had in the old times' history of Daraz.
Products merchandises were flying off the simulated shelves and stocks were continuously updated to make it certain that everyone got an opportunity to satisfy their wish-lists.
The team has worked persistently this year to organize such an event that promises a lot more discount and an improved shopping experience. With over 150,000 genuine products, this sale event will offer up to 80% discount on the complete online marketplace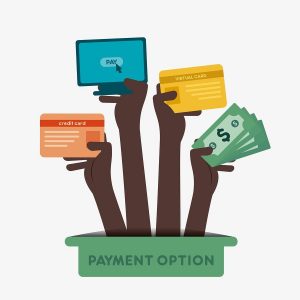 COD (Cash on Delivery), IBFT (internet bank fund transfer), Online card payment etc. all types of payment options are being offered by Daraz to its customers,. Additionally, in order to bring another digital revolution with electrifying offers and further discounts for Zong Black Friday consumers, Easypay – Pakistan's key and widespread online payment solution has partnered with Daraz.
Daraz's long standing association with Easypay has full-fledge developed over the year, the dynamic duo will be offering additional discounts across various payment platforms. Customers can compensate (pay) with Easypay with their credit/debit cards, Easypaisa mobile accounts or through any Shop of Easypaisa. It is an entirely secure and stress free way of shopping online.
Telenor's Easy Paisa Head of Strategy & Payments, Omar Moeen Malik said "With Pakistan's best Online Payment Solution, Easypay, we are very happy connecting with Daraz again for Black Friday 2016 ─ with eachother we will linger to move the boundaries of e-commerce and financial annexation in Pakistan. We are assertive that Black Friday 2016 will be the largest online sale the country has seen before and we are eager to be a part of the e-commerce revolution in Pakistan," 
On Black Friday, those customers can avail an additional up to 20% off across all categories, which use their MCB, Meezan Bank, Standard Chartered Bank, or JS Bank's debit/credit card.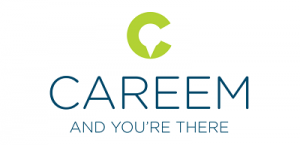 Black Friday deals and offers will also be offered by other sponsors– while Sunsilk and Ponds will have exciting deals and bundles, Careem will offer a free ride with every Black Friday order, and Q-Mobile will be offering its mobile phone range at high discounts.
"We have formed strategic alliances with foremost brands including FMCGs, fashion brands and banks proving additional discounts, more payment methods and the largest assortment to carry a one-stop shopping endpoint for all our customers!" said by Bjarke Mikkelsen, Co-CEO of Daraz Group.
Pre-App Sale
This time Black Friday sale will also change the shopping patterns of people. Daraz has declared a pre-app sale in order to encourage app shopping; it is starting from November 22 before the actual day on November 25. Those customers will get early access to the deals who will download the Daraz Online Shopping app on their smartphones.
Jonathan Doerr, Co-CEO of Daraz Group said "The Daraz team is working hard to bring the largest Black Friday Pakistan has ever seen and is geared up to give incredible customer experiences so spot your calendars for November 25 and download the Daraz app today to get quick access to the exhilarating Zong Black Friday deals," 
As the forerunners of e-commerce and Black Friday in Pakistan, Daraz promises to provide an amazing customer experience, with multiple secure and safe payment methods, a larger assortment of brands, mountable logistics and superior customer care. More exhilarating news arises on the logistic end – Leopard Courier Service is a strategic logistic companion for Black Friday this year safeguarding the super-fast possible delivery intervals.
Black Friday is going to offer some mind-boggling discounts, special offs and immense deals across all retail verticals for consumers in entire Pakistan, who can shop online suitably from the ease of their homes.
Daraz emphases on customer gratification and pronounced shopping experiences and Daraz Black Friday 2016 will be all about fantastic discounts on the eclectic assortment of original products and fastest shipping!
Visit Daraz.pk Black Friday 2016 Page on Daraz.pk
Explore the complete list of deals: Black Friday Deals 2016
Subscribe to our Push Notification server by licking on 'Bell Icon' at bottom right to get all the incoming offers and promo codes. We'll keep posting a lot of stuff about Black Friday in coming days which you may not want to miss it.