doctHERs is a startup in Pakistan, a country where each year 50% of medical colleges seats are filled with females but Alas! only 13% peruse medical professionally. It means 74% of the women who earn medical degree compromise their careers due to their household responsibilities or social norms. They are not promoted to join the Hospitals and become professionals.
On the other way around here is the community fighting poverty and have no access to health facilities. For them its a luxury. To fill up this gap a Pakistan startup doctHERs came forward to help the female doctors to pursue their careers while being at home and the people who were deprived of medical and health facilities.
doctHERs is a new face of telemedicine in Pakistan started by Dr.Ashar Hassan, Dr.Sara Khurram and Dr.Iffat Zafar . doctHERs help the doctor and patient communicate virtually at doctHERs clinics which are not established separately but rather the ones locally operated by midwife or lady nurses.These local nurses are trained for basic technology skills, necessary equipment and medicine.
Moreover, the major benefit of involving local nurses is that they are familiar with social dynamics and can speak local languages. Each clinic has a laptop and facility for video consultation.Two online doctors are assigned a particular clinic and provides remote check-ups to patients.Local nurses and midwife perform the necessary examination or treatment prescribed by doctor online.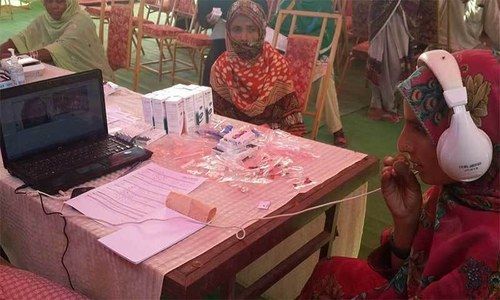 doctHERs is currently operating 9 clinics in different regions of Pakistan i.e. Mansehra KPK, Ilyas Goth Karachi, in which 2 are dedicated for mental health. doctHERs has 15 doctors in team and organized 30 medical camps successfully. Moreover, doctHERs is awarded by Seedstars Regional Winner 2015, ISIF Asia Awards, Unilever Sustainable Living Young Entrepreneurs Award – 2016, TiE Islamabad, APVN Investor Showcase 2016 and many others due to its services for underprivileged and promoting female doctors to pursue their careers while being at home.
So, if you are a female doctor and wasting your talent.Come and join doctHERs team.And if you are a investor and want to be a part of docHERs by sponsoring a clinic to help the people around you, hurry up! and sponsor a clinic for doctHERs.