Google has been officially turned into an adult today. The technology giant is celebrating its 18th birthday on Tuesday with a cute animated Google Doodle shown on web browser across the globe. It shows Google's 'G' blowing up a balloon to spell out the rest of its name.
The company was founded by Larry Page and Sergey Brin in 1998. Google traditionally marks its birthday on the Google homepage on September 27 since 2006.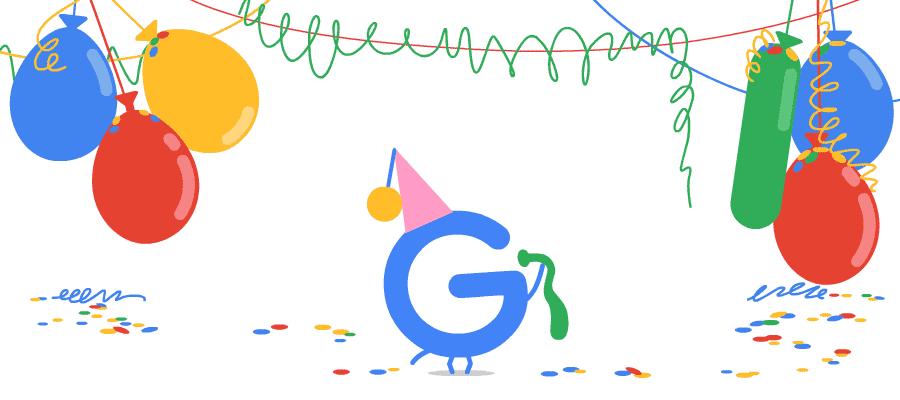 However, there seems to be confusion over Google actual birthday date. Even Google seems confused to know when it was formed. Since 2006, it started celebrating its birthday on September 27, but the year before that, it had celebrated on September 26.
Read also: Google announces new smartphone Google Pixel Phone
Google's 6th birthday Doodle went online on September 7 whereas it celebrated its 5th birthday on September 8. All of this confused led Google to admit in 2013 that it didn't really know when it was launched.
Amid all this confusion, Google has grown from the world's favorite search engine to the world's favorite web browser, maps services, email client, mobile operating system and online video repository.
As mentioned by the online technology website The Verge:
Google's popularity is built on a foundation of quality and ubiquity
Billions of people around the world daily use Google's magnificent services such as Gmail, Google Maps, Chrome, Android and Youtube. It is amazing how Google has seamlessly become a part of our daily life.
It may be easy to live without Facebook, iPhone or Amazon online shopping, but thinking of living without Google's finest products may not be possible.
Read more: Google for Work to rebrand as Google Cloud
Just imagine, you want to search something but there is no Google Search? It is hard to digest. There are many nerds who don't even know about any about other search engine like Bing, Yahoo! etc.
I've been a great fan of Google products and services since years. It not only makes easy to search anything, create events, watch high quality videos but also increases my productivity. It helps me to organize and monitor multiple tasks without any problem. My ultimate love is Chrome browser — one of the best and fastest web browser world has even seen. Chrome helps me stay synced across multiple devices whether it is my laptop with Windows OS, Android mobile or my workplace computer.
18 years after it was found at Stanford University, Google has emerged as world's most loved and powerful company. It has a market capitalization of $541 billion, only second to Apple in net worth. Its founders, Page and Brin, are considered to be 12th and 13 richest people in the world according to Forbes' list.