After effects of U.S presidential elections are booming over the social media. Specially citizens of States have became more panicked than ever but what for? They all voted for Trump than what is the reason behind all this chaos?
Leaving behind everyone, Pakistani's are seems like to be more concerned about U.S elections. Here are 10 things that shows Pakistani's Concern:
Pakistani's are more concerned about their U.S visas than ever. Pakistani's you have to forget about applying for American visa at least for now. A heart breaking news no?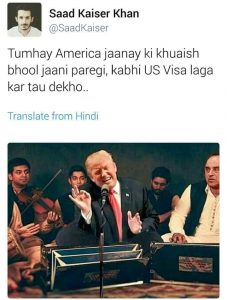 2. Hillary Clinton wouldn't have imagined to relate her current situation with Imran Khan but we Pakistani's have already related it to Imran Khan.
P.s Hillary you should be saying thank you because Pakistani's have named you "Hillary Khan Clinton" what an achievement! And for an advice You are a woman; you are much more stronger than anything, do not lose your heart.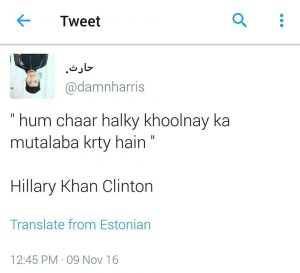 3. Pakistani's are more concerned about what their relatives will brought for them instead of their deportation.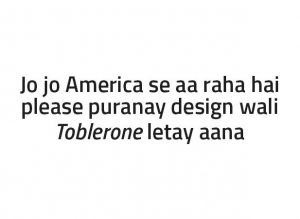 I should call my relatives though! *winks*
4. Sadly Pakistani brides who were waiting for American Immigration would no longer have to wait for it because their husbands are coming back to them.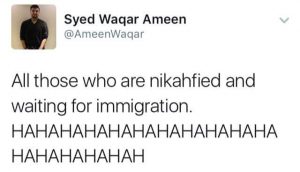 Come on ladies! Don't be sad there is nothing a better place than Pakistan. Although America has everything to bragged for.
5. How can we spare Qaim Ali Shah at this moment? this meme clearly depicts his feelings about U.S elections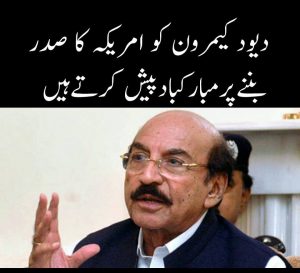 Yes! Yes! we heartily congratulate David Cameron.
6. Pakistani's have right now crashed google like Americans have crashed Canadian Immigration Website. Anxiety is a new devil here no?
It is mystery he will deport Muslims or not. But in Our minds we have already deported them. Pakistani's always come to conclusions.
7. Pakistani people who bragged about living in America. This meme is for you guys!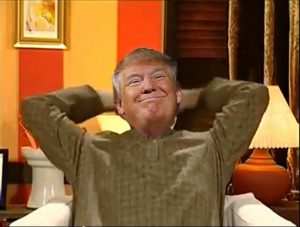 8. After 9/11 Muslims suffered. After 11/9 Muslims are still going to suffer and on the top of the list "Pakistan".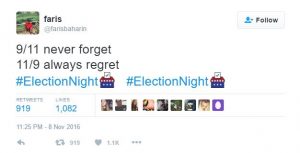 9.  WELL! believe it or not Clinton and Khan won only over social media but in  reality their own supporters didn't support them. Some how agreed with this meme.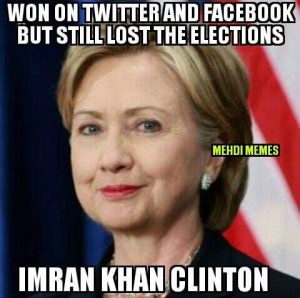 10. Last but not the least! The only person in our country who is not concerned about anything is our very own President Mamnoon Hussain. Be like Mamnoon Sahab!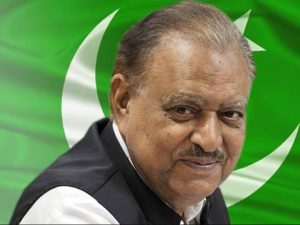 We should be more concerned about our country's current situation. We have so many issues to resolve then making memes about U.S. Americans have got what they have voted for and we have got what we have voted for. It is a bitter truth. Americans and Pakistanis have to admitted that whether they like it or not.
Read next: Canadian Immigration site keeps crashing on U.S. election night