Cryptocurrency or digital currency, unlike traditional currencies, is a form of money that can be classified as "Invention of Internet". Instead of relying on a standard financial institution – such as bank or government – to guarantee and verify transactions, digital currency transactions are verified, or "confirmed", by the currency's network computers. The users who own such computers receive a small amount of money as rewards in exchange for verifying transactions. This process is called "mining" and it is the main source of producing new digital currency.
There are over 3500 cryptocurrencies in the  market and all of these are not created equal. The mining process works differently for different currencies. Some of them have very fast and secure underlying blockchain technology behind its creation such as Bitcoin. Few of them were created 'just for fun'.
Not all cryptocurrencies are worth buying or trading. Some are very precious whereas some are pretty useless to keep or trade. A digital currency is perceived as valuable as the value assigned to it by a mass audience — the people who regularly buy and trade in that cryptocurrency.
Since these currencies are completely digital, they can be used in ways that traditional currencies can't be. Primarily, they are considered and used like the digital equivalent of cash. Like any other asset (stocks, real-estate property), its value can rise and fall quickly, making them considerably highly volatile and risky investment.
Following is the list of top 10 best cryptocurrencies:
In following section, we will discuss the top 10 best cryptocurrencies one-by-one and why they are considered best in the market.
1. Bitcoin (BTC)
Bitcoin is the original & most valuable cryptocurrency and is the starting source of all remaining such currencies. It was created and released in 2009 by Satoshi Nakamoto, an anonymous figure. It proof-of-work or transactions verification system is very secure and highly resistant to frauds, though it needs significant higher power consumption.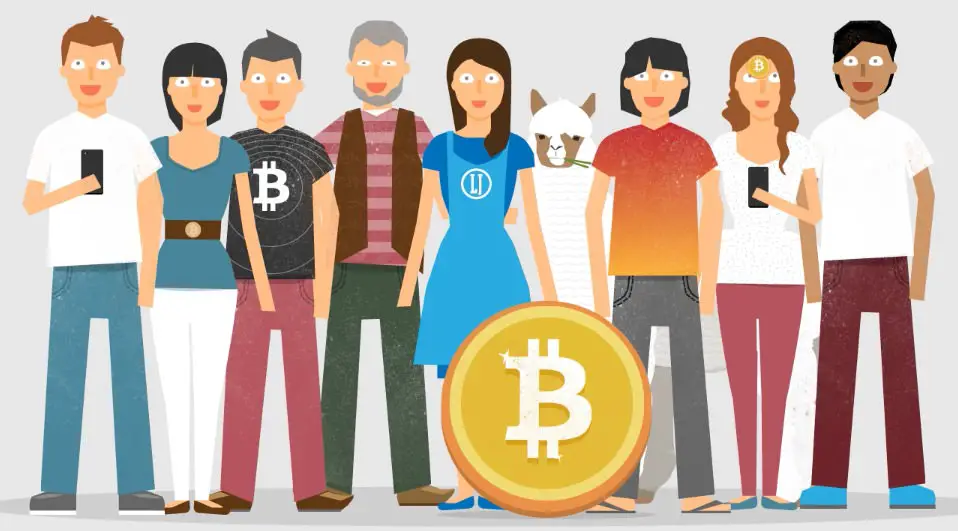 Bitcoin has the highest market cap to date around $11.74 billion, overshadowing all other cryptocurrencies in this list, combined. For most people, an introduction to digital currencies is a familiarity with Bitcoin. Because Bitcoin is very popular and highly trusted digital money, all other cryptocurrencies are refferred to as 'altcoins' — alternative coins because they are alternatives to Bitcoin.
Well known for: being the first, easiest to buy and trade, widest acceptance among the community, secure and fraud-proof.
---
2. Ethereum (ETH)
Commonly known as Ether, Ethereum, is a decentralized cryptocurrency platform that can run peer-to-peer 'smart contracts'. As a result of an attack to The DAO — a blockchain-enabled platform, Ethereum was split into two in September 2016: Ethereum (ETH) and Ethereum Classic (ETC).
Founded by Vitalik Buterin (the co-founder of Bitcoin Magazine) and launched in mid-2015 after a successful crowdsale, Ether was branded as the "next generation cryptocurrency and decentralized application platform" and currently holds $912 million market cap.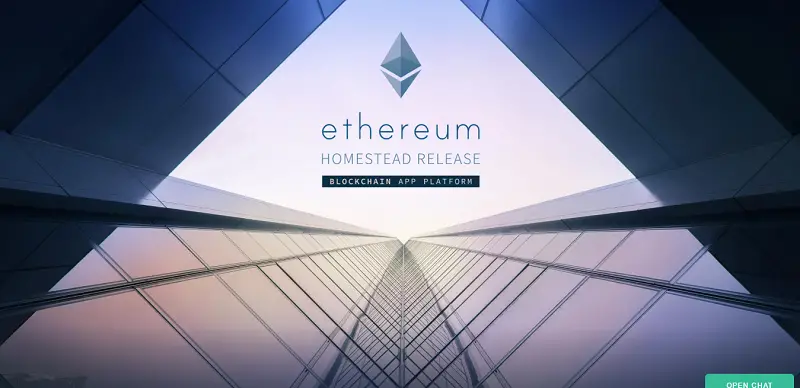 Peer-to-peer smart contracts are what that help Ethereum to stand-out from the ocean of cryptocurrencies. This allows developers to create markets, store registries of debts or promises, move funds without any chance of downtime, censorship, fraud or third-party interference.
Well know for: peer-to-peer smart contracts, first alternative to Bitcoin, Vitalik Buterin.
---
3. Litecoin (LTC)
Litecoin was first created by a former Google employee Charles Lee as an alternative to Bitcoin in October 2011. Overall, Litecoin is fairly similar to Bitcoin as of underlying blockchain infrastructure. Because of its age and good reputation,  Litecoin is fairly accepted by many small to medium businesses in a variety of niches including electronics, gaming, advertising, hosting, and clothing.
Litecoin was also the first digital currency that tried to implement Scrypt algorithm for transactions verification scheme to get rid of specialized hardware over mining rewards but it failed. It has a market cap of approximately $197 million after a sharp decline from its highest peak value of $1.2 billion back in 2013.
Well known for: a stable and fairly well-designed currency, an alternative to Bitcoin, very similar to Bitcoin (in mining process).
---
4. Monero (XMR)
Monero is a cryptocurrency that is built for privacy — using the ring signature technology — Monero is 'secure, private and untraceable' digital currency. It uses a distributed peer-to-peer consensus network that allows users to send and receive funds with cryptographically secured transaction and without being publicly visible on the blockchain.
With $61 million market cap, Monero is the first choice of those who want to remain incognito over the Internet.
Well known for: privacy focused cryptocurrency
---
5. Ripple (XRP)
Ripple, also known as ripples, is all-together a different kind of cryptocurrency. Unlike other digital currencies that are used to directly exchange goods and services, Ripple is a medium for converting any currency instantly into any other kind of currency, without reply on a central exchange. In short, Ripple is a real-time transaction settlement system, currency exchange and remittance network.
Launched in 2012 and with a market cap of $289 million, the Ripple system has been successfully integrated into a few banks and payment networks to shed cost.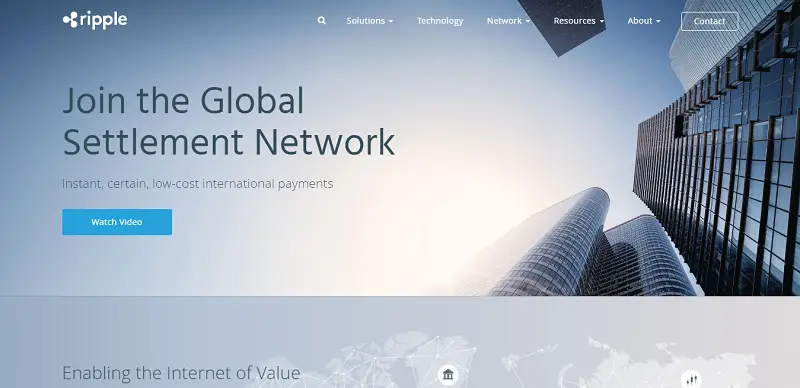 Well known for: not relying on any other currency and supports token representations of all-most every currency even dollars and Yen, banking market focused, real-time settlement
---
6. Dash (DASH)
Dash (short form of 'Digital Cash') was first introduced by Evan Duffield and Kyle Hagan. The currency focuses on two key novelties: privacy (using anonymization technology) and speed of transaction. Dash was rebranded from Darkcoin as an attempt to stop being associated with the 'dark web'.
It is still in active development and is yet not widely accepted by the retailers.  There are few independent businesses that accept it (listed here) but the Dash Foundation claims that it will be acceptable anywhere that Visa is accepted — a feature that is not rolled out yet.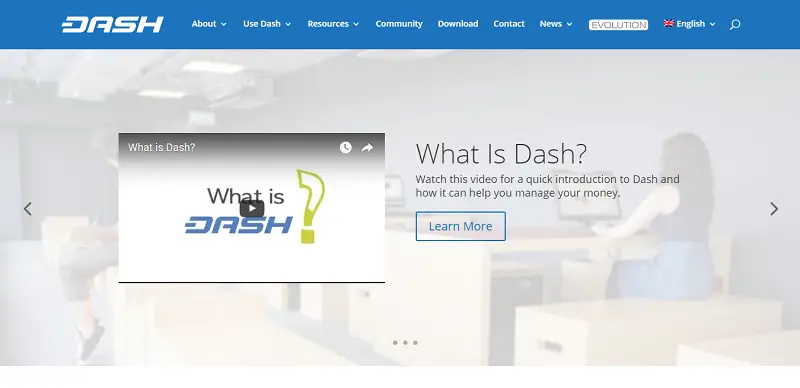 Ranked sixth in the list, it has a market cap of $62 million, currently working on Dash Evolution, an attempt to make the cryptocurrency more user-friendly and easily to integrate.
Well known for: anonymity focused and fast
---
7. Dogecoin (DOGE)
Originally released as s 'joke currency' in December 2013 by Billy Markus, Dogecoin has since been able to gather a real following base. Modeled after an adorable Japanese breed dog covered in Comic Sans captions of 'doge' memes, the cryptocurrency is now frequently used to tip users in forums such as Reddit etc.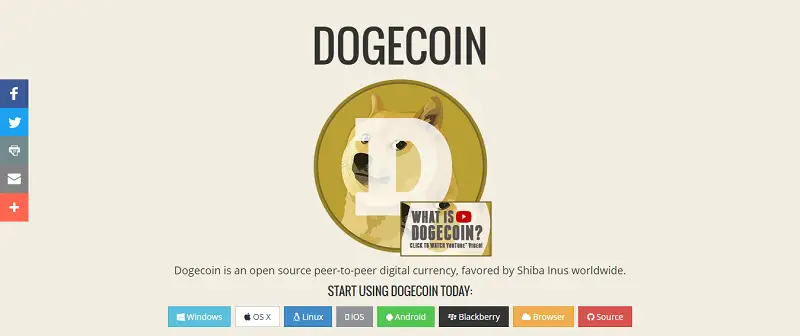 It is also commonly sent as donations in fundraising efforts and currently has a market cap of $23 million dollars.
Well known for: joke currency, best source of cryptocurrency tipping and donations
---
8. Augur (REP)
Augur is a trustless, decentralized platform for prediction markets — markets created to trade the probability of an event happening. The market prices indicate what the crowd thinks the probability of an event happening. Predictive markets have shown to have been effective in accurately forecasting many results however it is still not widely used due to the many regulatory hurdles involved in setting up such a market. Augur aims to set up such a market in a decentralized manner.
Founded in October 2015 after a 45-day crowdsale from August 17 to October 1st 2015, Augur currently has a market cap of  $43 million dollar.
Well know for: predication markets and events forecasting
---
9. MaidSafeCoin (MAID)
MaidSafeCoin (also known as Safecoin) is the cryptocurrency for the SAFE (Secure Access For Everyone) network, which is a security-centric data platform. The SAFE network is an initiative to decentralize the internet. The goal is to do away with third party central servers in order to enable privacy and anonymity for internet users. You can earn Safecoin by sharing your computer resources in exchange for coins.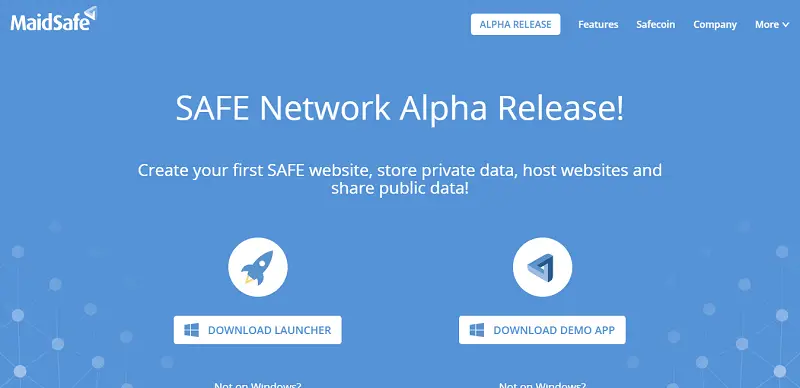 The market cap of MaidSafeCoin is about $33 million dollars. A number of decentralized apps now use the SAFE network to store data securely.
Well known for: a security-focused data platform
---
10. Lisk
Lisk is Javascript platform for decentralized applications & sidechains. Using Lisk, developers can code 'dapps' using Javascript, the most popular programming language on Github. Using Lisk system, anyone can make their own decentralized apps ('dapps') in JavaScript programming language.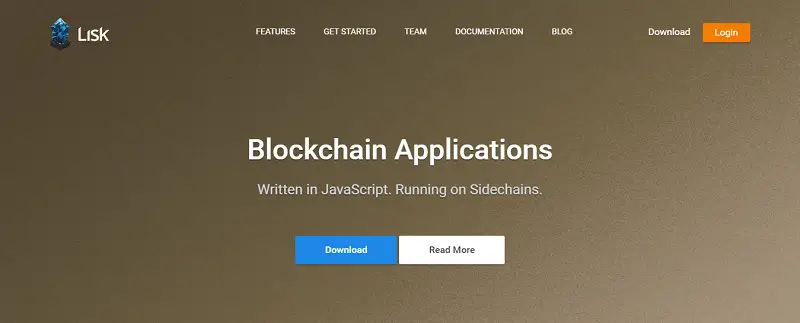 The market cap of Lisk is about $17 million dollars. Since it supports JavaScript sidechains, this currency has practical application value and can be used to develop many kinds of 'dapps', including social media platform, e-commerce store, and many others.
Well know for: the first to introduce sidechains, a handy tool for programmers to make their own 'dapps'
---
Conclusion
Above are the top 10 best cryptocurrencies based on cumulative score of market cap, liquidity, developer, community, and public interest. Apart from this list, there are also many other new and old cryptocurrencies that offer various types of advantages but are not widely accepted yet. One of that good example is Storjcoin X, that is a decentralized, open sourced and encrypted data storage platform, currently ranked 11th.
There is no fixed ranking for these cryptocurrencies. There values fluctuate very quickly over a very short span of time. Apart from Bitcoin, Ethereum and Litecoin which are stable somehow, the rest of the digital currencies ranking is changed frequently.
Subscribe to our "Push Notification" service by clicking on red icon at bottom right to receive instant notification when we publish new article. If you like this article, please help us by sharing this article on your social media profiles and by spreading good words about Lhe.io. You may also want to follow us on Twitter, Google+, Linkedin and Facebook.
Disclaimer: The cryptocurrencies ranking is not maintained by Lhe.io team. Instead it was taken from CoinGecko — a website that ranks all cryptocurrencies by market cap, developer activity, community and liquidity. However, the market cap values were taken from CoinMarketCap — a website that publishes the real time market caps of cryptocurrencies and ranks them accordingly. All of these values are accurate as of beginning of November 2016. If you have any question or concern, please contact us or write in comments.