Bitcoin is a popular digital currency that is not associated with any bank or government. The Bitcoin ecosystem is pretty mature now that encourages many companies to start offering bitcoin exchange services.  There are many new and well-established bitcoin exchanges where you can trade bitcoins in traditional currencies. In this article, we will look into top 10 exchanges you can use to buy and sell bitcoins with more flexibility in terms of payment options.
All of these exchanges accept US Dollars, and many accept other currencies and crypto-currencies as well. Most of these exchanges require user verification before they can purchase, in accordance with KYC/AML regulations (Know Your Customer/Anti Money Laundering).
Following are the top 10 best exchanges to buy and sell Bitcoins:
1. Coinbase
Coinbase is one of the most trusted and reputed bitcoin exchange available in the market. It lets you buy bitcoin via an automatic bitcoin purchase process weekly or monthly. If you don't want to get involved in dubious activities, it is a best platform to trade in bitcoins. You can buy bitcoin via Bank Wire Transfer or Credit/Debit card at Coinbase. They have pretty-looking mobile apps to allow the users to buy/sell bitcoins instantly.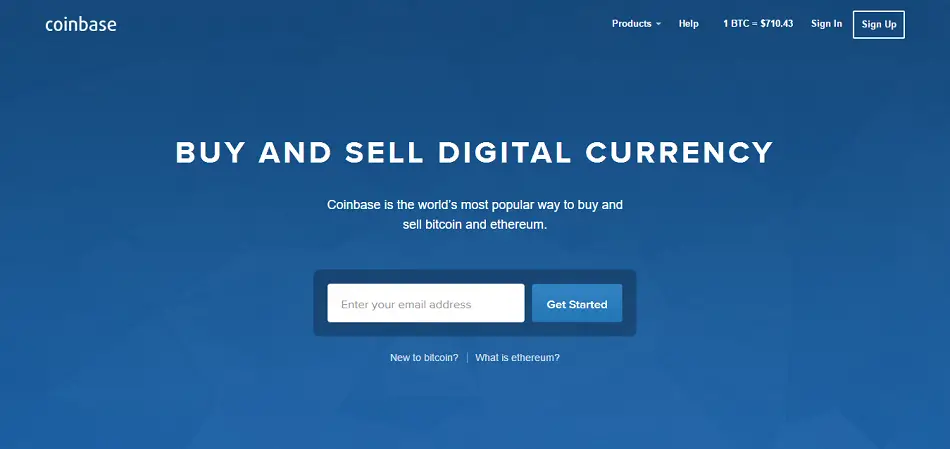 Pros: Trusted bitcoin exchange, support credit-cards.
Cons: They maintain a very strict fair-trade policy, monitors transactions for suspicious activities and may close your account if you perform any fraudulent activity. Moreover, they offers bitcoin trade in selected countries yet and it may not be available in your home country.
2. LocalBitcoins
LocalBitcoins can be described as less of an exchange and more an a bitcoin community platform where individual buyers and sellers from all over the world can find themselves and trade with each others in local currency. It works in most of the countries and users are directed to their country-specific home page, where they can decide with whom they want to buy or sell bitcoins. They've their own escrow system for the protection of both parties and funds are held in escrow until seller releases it after confirmation of payment.
Pros: Trading directly from individuals as well as escrow system.
Cons: Easy to be exposed to scammers and lost money with fake bank-transactions. In-person trade can be dangerous as well.
3. Kraken
Started in 2011, San Francisco-based Kraken is a well-reputed bitcoin service provider where you can buy, sell, and trade bitcoins in multiple currencies. It was the first bitcoin exchange to have trading price and volume displayed on the Bloomberg Terminal, and first to pass an independent audit.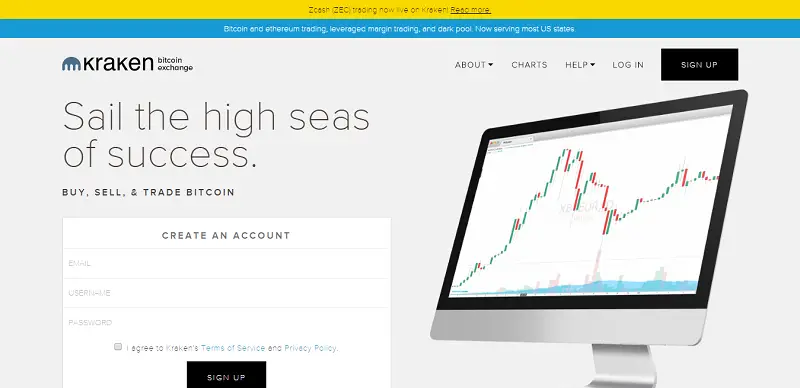 Pros: Best suited for trade
Cons: You must know before-hand how to setup Two Factor Authentication (2FA).
4. CEX.IO
Established in 2013 in UK as the first cloud mining provider, CEX.IO has become a multi-functional crypto-currency exchange, trusted by over half million users.
CEX.IO offers cross-platform trading via website, mobile app, WebSocket and REST API, providing access to high liquidity order-book for top currency pairs on the market like Bitcoin, Ethereum etc.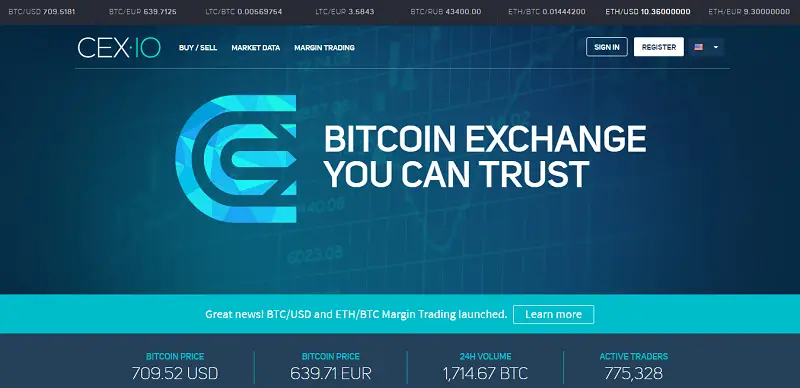 Pros: Legally compliance and beginners friendly, available in 99% countries in the world & cross-platform trading. It also supports credit-cards.
Cons: User must know about Two Factor Authentication (2FA)
5. BTC-e
This is another platform that provides bitcoin exchange services. BTC-e is a very transparent trading platform — you can see a live tracker for the current bitcoin price as well as the most recent transactions in the platform from the trade history. It has on-site chatbox where you can chat with fellow traders and can get interesting insights about buyer/seller sentiment.
BTC-e supports a wide range of payment options for buying bitcoins at their platform including Bank Wire Transfer, Visa and Mastercard, PaySafeCard as well as PerfectMoney.
Pros: Highly transparent and multiple payment options support.
Cons: It may not be as user friendly as the rest of the top bitcoin exchanges are. Beginners can find it difficult to get started on BTC-e.
6. BitStamp
Recently celebrated 5 years of operations, BitStamp is the first licensed bitcoin service provider. It is favorite among the bitcoin community due to its ability to let the buyers pay with credit or debit cards. Users can also withdraw bitcoins as physical gold — a modernity not offered by any other bitcoin service provider.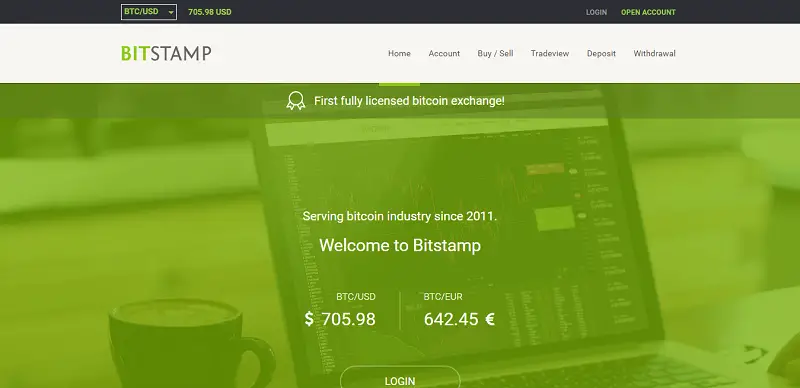 Pros: Trusted as a dependable bitcoin exchange and accept credit & debit cards.
Cons: Very strict regularity policy, continuous transactions monitoring for suspicious activities.
7. BitQuick
As the name suggest, BitQuick is all about speed. It operates in similar manners as LocalBitcoins does where you can buy and sell bitcoins from other individuals. Buying bitcoins will add 2% fee where as selling bitcoins is completely free.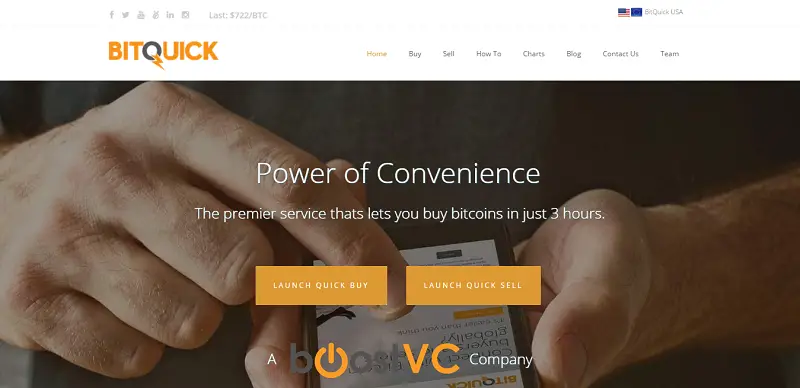 Pros: Fast and reliable transactions, beginners friendly user-interface.
Cons: If speed isn't a factor, choose another exchange.
8. Circle
Circle is a pretty-designed platform and best suited to beginner bitcoin enthusiasts. They have very cool mobile apps for Android & iOS users. Circle, being a user-friendly payment platform with chat integration, you can link your credit card, debit card or bank account to send money via Bitcoin's block-chain to your friends and family members.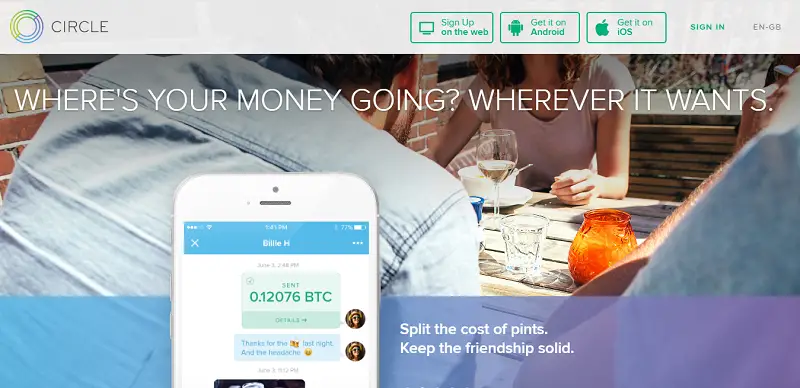 Pros: Best suited to new bitcoins users who want to use as a medium to transfer funds rather than holding bitcoins for long term investment.
Cons: Less secure as compared to other exchanges.
9. OKCoin
OkCoin, a Hong Kong-headquartered bitcoin exchange, is attractive for both traders and investors. Their website is simple and less complicated but very targeted. OKCoin is best suited for experienced traders with high familiarity with trading tools and platforms. It also offers cross-platform trading like CEX.IO via website, mobile apps (for Android and iPhone users), Windows desktop client and MAC (in development now).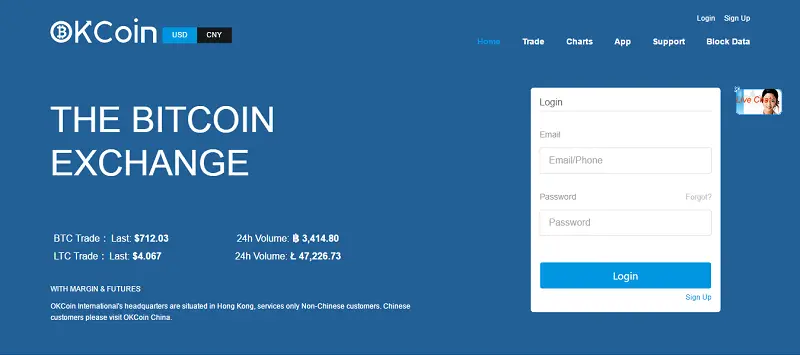 Pros: Best suited for traders.
Cons: Not beginners friendly.
10. itBit
New York City-based itBit is another trading-focused bitcoin exchange in our top list. It offers affordable rates for bitcoins but keep in mind that there is a small fee on top of it. They also offer "boutique service" for large bitcoin trades over 100 BTC. They provides FIX and REST trading APIs to meet the needs of institutions and active bitcoins traders.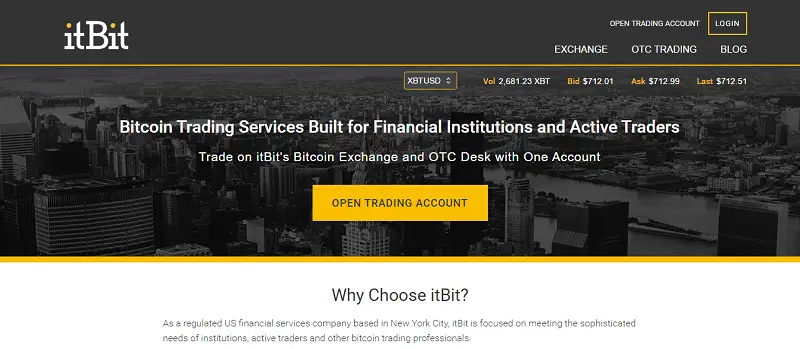 Pros: Best suited for full-service, premium bitcoin trading services with powerful REST and FIX APIs.
Cons: Not suited to beginners who want to trade small amounts of bitcoins.
Conclusion
Above are the top 10 bitcoin exchanges we discussed. What is the best bitcoin exchange? It is difficult to say which one is the best. It depends on your needs how you want to use it — whether you are an inventor or a trader as well as your geographic location. Go for Coinbase or LocalBitcoins if you want to buy and sell bitcoins and interested in long-term investment. Kraken and CEX.IO are good options for traders who want to use premium services and interested in APIs integration.
I'd love to get your feedback about these bitcoins exchanges, which one is your favorite and why. If you have any question or want to add something in the article, please write it in comments section below.
Subscribe to our "Push Notification" service by clicking on red icon at bottom right to receive instant notification when we publish new article. If you like this article, please help us by sharing this article on your social media profiles and by spreading good words about Lhe.io. You may also want to follow us on Twitter, Google+, Linkedin and Facebook.