Some of the bloggers are apparently disappeared for more than 12 hours now as they are not answering on their given contact numbers after presenting their selves before FIA Cyber Crime Wing Islamabad yesterday morning. Sources close to those bloggers entitle that they are being imprisoned by FIA.
Bloggers Being Accused
On 31st December 2016, the suspected disappeared bloggers were enquired to present themselves for further inquiry in front of FIA Cyber Crime Wing Islamabad. These bloggers were accused of uploading pictures of Pakistan's Prime Minister Nawaz Sharif with a PML(N) front-runner while incorrectly demonstrating him as Justice Saqib Nisar.
Argument On The image
After when Justice Saqib Nisar was appointed as the next Chief Justoce of Supreme Court, these images started flowing on the social medias. The images depicted a PML(N) leader as the said Justice in a very unappropriated manner and made him guilty of colluding with the Prime Minister. Interior Minister of Pakistan, Ch. Nisar, ordered FIA to inquire about the original culprits behind spreading this false news, after these pictures went viral on social medias.
File Suit against these bloggers
Even though there was nothing that could be certain or specified officially, but as per the circumstances it seems like these bloggers are going to be punished under the crime section of "Cyber Terrorism", and that is the section 7.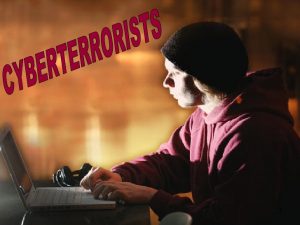 This particular section of Cyber Crime Law, operative from August 2016, terms Cyber Terrorism reads that:
"…[T]he use of threat is designed to coerce, intimidate, overawe or create a sense of fear, panic or insecurity in the government or the public or a section of the public or community or sector in society"
When the families of bloggers were questioned about their child, they had no idea about them like where have they gone, they were totally clueless. We don't know much about it but have an idea like If those bloggers found mortified, then they will probably have to face up to 14 years in jail and/or pay up to Rs.50 million penalties as a fine.
It must be noted that there is as such no certainty about this news and nothing has been stated officially as of yet. However, many other bloggers and hosting server were sent notice about this to present themselves in front of the FIA Cyber Crime Wing, and they are probably out of Pakistan now, including the suspected missing ones.
To Read More: This Time 2017 Greetings In A Different Way