It is probably the trend of whole world that on the night of 31st December at sharp 11:59 am people start count down for the last minute of the ending year. Do celebrations to say goodbye to the previous year and greet new year enthusiastically. People give wishes to others like if their previous year was not that good then they may enjoy the happiest years ahead, and everyone's way of giving such wishes is different. You can also wish your loved ones in a different way at This New Year Eve. Wish people with Facebook, its Messenger, Twitter Google and Instagram. Because these social medias are introducing their latest features on this coming year 2017. At January 1st, you can set off fireworks on your News Feed of Facebook, make use of cool effects on Messenger, enjoy Google Doodle and awesome stickers on Twitter and Instagram.
Facebook
This year Facebook lets you to relish fireworks this New Year on your news feed. The expression "Happy New Year" can be seen in blue in the news feed. One can select it on web version or click it in mobile app and fireworks will set off. One can be live on Facebook with enchanting masks and filters and wish your friends.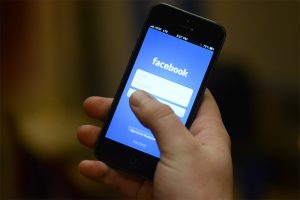 Facebook Messenger
Facebook Messenger has also announced new masks, frames, and filters to greet New Year. The status of Messenger reads,
"Ring in the New Year by upgrading your photos and videos on Messenger with fun and celebratory stickers, frames, masks and effects. In the composer, tap the smiley face icon in the top right corner and you'll see a section with updated artwork, like confetti and party hats. Cheers to 2017!"
Google
Google is also greeting world in its own unique way as it does every year. At Google New Year Eve's doodle demonstrates colorful balloons in a net desperately in a wait for the clock to tick 12 at night so that they can be appeared.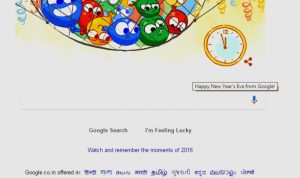 Twitter
Twitter's decals/stickers seem very much like Snapchat filters. One can concatenate New Year's Eve stickers to their desired snaps and photos that show scenes in London, Dubai, New York, Rio, Paris Sydney, New Delhi and Tokyo. Fireworks will aslo be shown in the live videos. One can hunt for stickers with its names. The emoji of firework will be appearing with hashtag for example #HappyNewYear just like last year.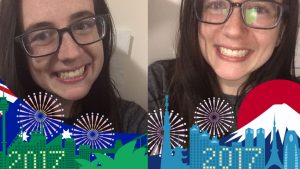 Instagram
Like Google, Facebook and Twitter the Instagram has also introduced the enchanting options of stickers for stories that can be made on the occasion of Christmas. For the present time, the stickers of New Year 2017 have been launched to relish the practice and wish friends in cool ways.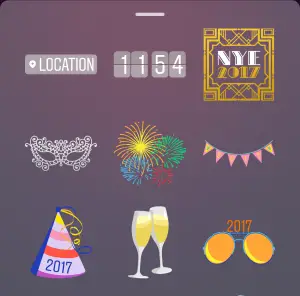 While the Snapchat has not introduced any distinct filters and lenses yet.
To Read More: Apple Has Topped The List Of Worlds Top Smartphone Manufacturer