Facebook has rolled out end-to-end encryption for its nearly 1 billion Messenger users to protect your conversations from third party monitoring. However, the new feature is not enabled by default as it should be in the Messenger app.
User are required to activate the "Secret Conversations" feature manually for each and every chat. Moreover, both chat participants need to have the latest version of the app installed for encryption to work.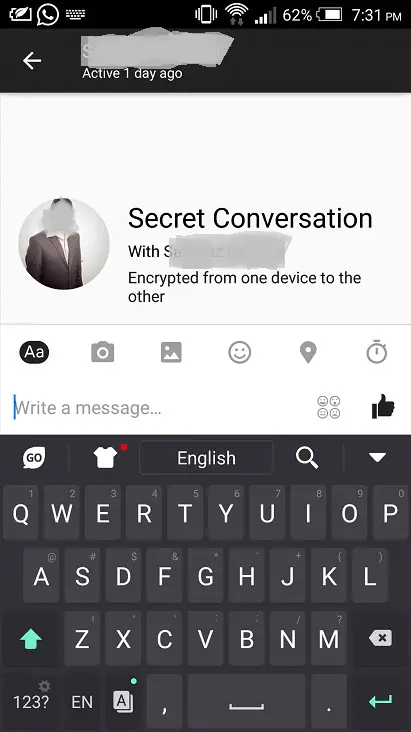 The encrypted messages are stored locally on the device and are only accessible from the same device, the conversation was started on. Secret Conversations don't support GIFs and video so far — only images are stickers work fine. Plus, group chats are not encrypted yet.
To turn it on at Android device, tap the new information icon (the 'i' button) at top right corner of your screen at the conversation page, and then tap 'Secret Conversation' to enable encryption.
Secret Conversations messages can be auto-destroyed after a specific time. User can choose destruction time from 10 seconds to 1 day. You can activate this feature by tapping on the timer icon at bottom right of secret conversation page.
The way, Facebook, introduces encryption in Messenger may not be useful. First, It works only if users know about it and a lot of people are still unaware of this feature inside the app. Second, encryption implementation is not handled in best way. It is surely lacking when compared with the rivals encrypted apps like Singal, Telegram and even Facebook's own WhatsApp, which let the user to enable the feature application-wide.