Have you ever thought about the living standards of now and then? We can be categorized in those species who forget about the change easily. There are thousands of changing that has occurred many years ago and we have totally forgotten about those inventions as they have become the part of our daily life routine. For example how many of us think about electricity? Almost no one! It has become our need that we don't even count in blessings. So today I will be discussing about past 10 years' those top remarkable tech-inventions that had brought a vital change in the world.
1. Facebook
12 years ago there was no such thing like Facebook. In 2004, Facebook was launched by Mark Zuckerberg and his buddies. There are also many other websites like Facebook but It is most influential social networking website since then. It has revolutionized the world by giving the idea of virtual interaction even for those people who are sitting in the other side of the world. Besides personal interaction it is also the source of business and promotion. And now Facebook Lets You Order Food And Book Tickets Directly From Product Page Via Mobile App, moreover Facebook has a messenger and that Messenger Lets Everyone Use End-To-End Encryption. It has many other new features like you can Upload Your Sharper HD Photos And Videos To Facebook and businesses can recruit from Facebook from its new feature that is  Talent Recruitment Tool and many more.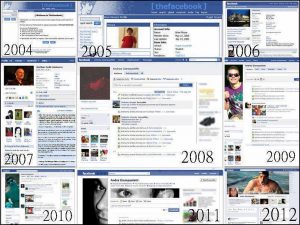 Meanwhile Facebook has more than 600 Million users, and they can make their own personal profiles here, can do chit chat with their friends and family, like and comment on others activities and numerous other interactive things they can do on Facebook.
2. YouTube
YouTube came into existence right after one year of Facebook, in 2005. Former PayPal employees were the developer of YouTube namely Chad Hurley, Steve Chen and Jaweb Karim. According to them YouTube developing time was total 6-Months. It is the world's famous website that allows video sharing. It was initially acquired by Google for $1.65 Billion. Moreover people can watch, upload, download and share videos from YouTube. Below is the picture when YouTube was new in the World.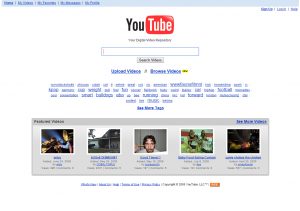 YouTube also provides unlimited access of videos but for that one has to register him/herself on YouTube. YouTube can post publically full length shows and videos as it has several agreement with the companies like BBC, Vevo, CBS and Lion Gate entertainment.
Also Read: YouTube Allows Monetization in Pakistan
3. iPhone
This is also an invention of previous decade, iPhone was first lunched in 2007 by Apple Inc. Apple's owner is the renowned person that is Steve Jobs. This smartphone can be used personally and for business purposes also. Its design is much elegant design from internally and externally as well. Casing is of stainless steel, Screen is of slick glass and its smooth touch screen make distinguishes it from other brand's smartphones. Users can use it for internet surfing, making pictures and videos and also Google mapping. It functioning is quite faster and steady in all  activities that may be slower on other devices and gadgets. The users can enjoy 3G, 4G and also the WiFi connectivity on the iPhone's.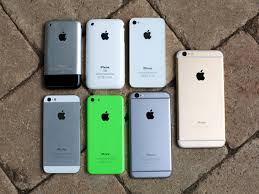 Also Read: Apple Is Celebrating Black Friday After So Long
4. Google's Self-Driving Car
Google started its first self-driving car project in 2008. This is the very first vehicle of the world that can travel without a driver to 140,000 miles and no complications take birth while the trip. This driver-less Toyota Prius has no accelerator, brake pedal or even a steering wheel. It is a fully automated car.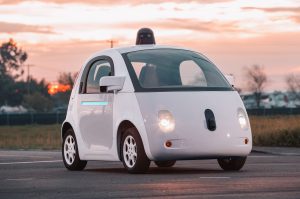 It picks up the passengers and give him a drop at his destined place with having user interactions. It comprises of a start up button, an emergency stop button, a tiny monitor to display the speed and the current weather conditions. After passenger reaches to his destination It also gives a reminder to the passenger to pick his/her luggage if any. This driver-less car is powered by electric motor.
It utilizes special software program, It contains sensors and very definite digital maps to go around the very world. To add more, it has ability to recognize cars, people, road symbols, unexpected haphazard and following road rules and regulations. This new innovation is a huge step towards sound transportation systems.
Also Read: Google Launches Tango For Smartphones
5. Tesla's Roadster
Tesla Motors is a renowned company of California that took its very first initiative in 2003. It unveiled the Tesla Roadster in 2008. Tesla Roadster is the first electric car of the world which is commercially available. Since 1920 there are many other electric cars but Tesla Roadster is the one that has no significant obstacles in a market.
In 2011 sale of 1650 Tesla Roadster cars among thirty countries was recorded by the company. It reaches to a top speed of around 130 mph, and also, in 3.9 seconds, shift from 0 to 60 mph. As compared to 25% for gasoline powered vehicles, Tesla cars have 88% efficiency.
Also Read: World's Fastest Super Computer On Its Way By Japan
6. iPad
iPad is another revolutionary system that was introduced by Apple Inc in 2010 . Same as the tablet system, the iPad can be utilized to function a very great number of activities that includes internet surfing, playing games, reading and watching movies. Its appearance, weight and size can be ranked between laptops and modern smartphones.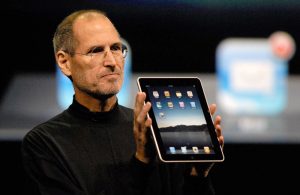 This system is characterized by the multi-touch screen and a built-in virtual keyboard. It provides the ability to streaming media, install software and usage of 3G, 4G and WiFi connectivity.
Also Read: Apple's Mac Book Pro With A Touch Strip
7. Android
Another last decade's significant is Android which was invented in 2010. This is a bundle of software programs that are developed for handheld system by Google Inc, who functioned together with Open Handset Alliance members. Its major features are middle-ware, key application and operating system. In the present time, many smartphones use Android operating system, making it the most popular just like Samsung has recently launched Android 7.0 Nougat. The Android market (online store for apps, run by Google), so far has more than 200,000 applications which users can download. In previous days a new record was made that is Android Installed On 88% Mobile Devices. Never-the-less, the operating system permits applications from third party websites too.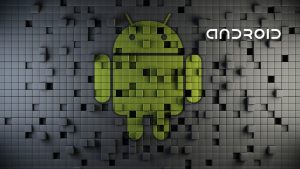 To conclude the above inventions, I will must say that this technology world is growing rapidly, and many new devices and systems are being introduced in the market. Still, there is a promising future, and interesting inventions are expected to take place this 21st Century.
To Read More: Meet Another Talented Person Of Pakistan: Videos of Political Impersonation