It looks like Facebook wants to become one-stop shop by allowing users to do almost everything through the social networking platform. Facebook has new features to show off, just after the launch of Marketplace at the start of this month, and this time it allows users to order their food, book tickets online via the company's mobile app.
This precisely means that you can now order food through PizzaHut fan page without leaving the mobile app. Not just food, but it even lets you book tickets for your next trip to Dubai in-app.
The feature is currently rolled out for the US users and will be expanded to other countries based on feedback. This will allow users in the US to place food orders, buy movie tickets and even book flights without downloading any additional app on their smartphones. It will also help many customers to save storage space on their phones for other apps, as well as saving them from the trouble of switching from one app to another.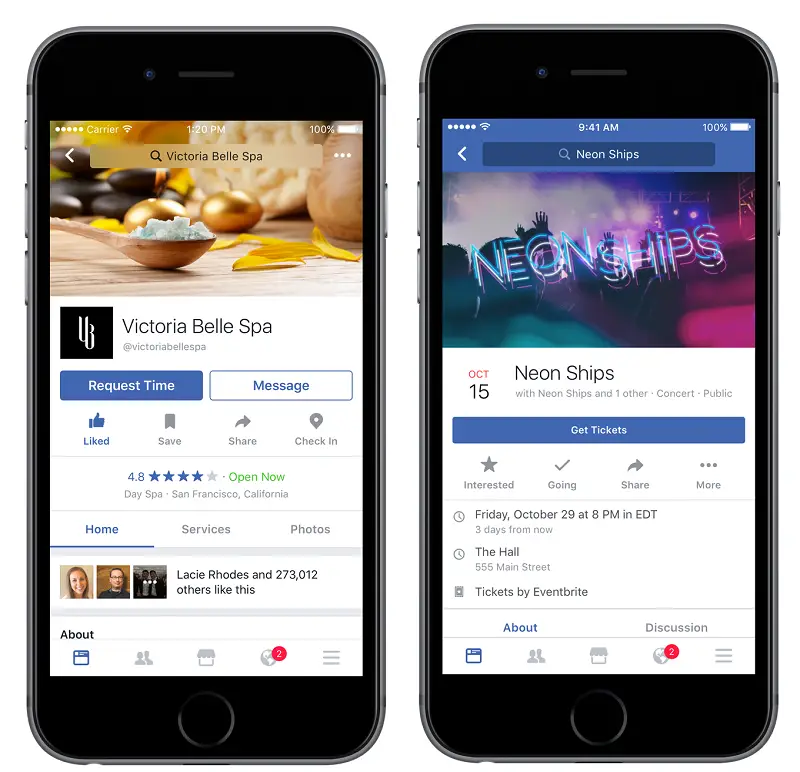 Apart from booking tickets and ordering foods, Facebook users will also be able to access reviews and ask their friends for recommendations about a certain business before they decide to place an order for food or book flight. In nutshell, the social media giant aims to become the jack of all trades in true essence for its customers.
Once Facebook will be assured that these features are a success and people enjoy using them, it might expand the service globally. Until now, it is only for US users.