Who doesn't use Facebook? There are many countless social medias over internet, but Facebook is ruling among all. From every category whether its aged, elders, adults, youngsters, teenagers, we can see that majority of them uses Facebook.
Facebook provides user friendly interface that makes it attractive for those people who do not want to engage in some messy procedures. Other than this, people have many other options to get rid of boredom like games, instant messaging, video/audio calls, group chats, professional group, Facebook pages, picture uploading/downloading/sharing, comments, likes, reactions to posts, or even they can stalk others profiles and isn't it amazing? they can pass their time by just scrolling down on Facebook and get to know about current news feeds.
This social media has made people addicted to it. And to increase this addiction, Facebook has introduced an exquisite thing that is "Online Recruitment".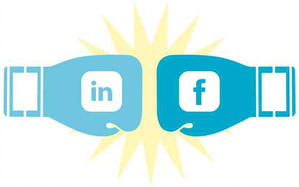 Yeah! Facebook took this initiative in order to experience some talent recruitment tools for businesses. This is indeed a booming news for Facebook and its users, but on the other hand it is kind of unsound news for some social medias, if I talk more specifically that social media is LinkedIn.
Some businesses are involved in this experiment, and also those limited businesses can see the "jobs" feature in their official pages, there they can upload current positions vacancies through statuses. That status entry have some fields viz position type, salary, title etc.
In future, people will be able to apply for a job through Facebook by clicking on the "Apply Now" option of that particular business's page. This option will make job seekers capable to start up the application form with already given information taken from Facebook that it collects data from those business pages.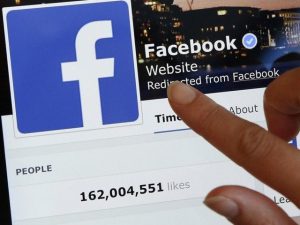 From the business page's view, they will receive these applied applications in the inbox as a message. But in order to get more visibility and be more facilitated, businesses will have to pay extra charges for that.
For more ease, people will be seeing this job posts and vacancies in their news feeds but its pattern and format will be different which will distinguish a job post among other posts.
If we talk about benefits of this feature, its nature is dynamic, interactive, user friendly and attractive as compared to the other job related websites.
Where there are pros, there are cons. It is kind of mixture of professional and personal life, and Facebook have an access to the personal data of its users, so indirectly businesses will also have access to the personal data of users like employer will be able to see what employees are posting, sharing, commenting etc. So there should be a filter for this particular issue to make this feature more attractive.
To Read More: Samsung-Apple patent case in Supreme Court