Innovation in technology will keep on surprising us. The day is not far when we all will be using flying cars instead of 4 wheeled vehicles; when we will be travelling through hyper loop trains with the speed of light. Everything will be automated and will be a just one touch away. When distance will not be an issue to meet your love ones. Talking about these innovations, Japan is making something bigger  and better. YES! Japan aims to build world's fastest super computer that can do 130 quadrillion calculations just within a second.
Japan has already became a country that is the most technologically advanced country of the world. It has robotic hotels, powerful typhoon-powered wind turbines. Further more, the main goal of these Japanese technological geeks is to facilitate their scientist with all the latest technology so that they can make drive less cars, find new ways to cure the diseases and work in the field of robotics. For making this fastest computer, Japan's government will invest $139 million because Japan want to make a difference in this world and the only thing to beat other countries is to beat them in technology and speed.
Now talking about fast speed, as already mentioned above this computer can do 130 quadrillion or also know as 130 petaflops in just a second. Which means that this computer will beat the already existed fastest computer known as "Sunway Taihulight" by China. This already existed computer can do 93 petaflops. Sunway taihulight has its own operating system called "Sunway Rise 2.0.5"  based on Linux.  Moreover, Sunway's system has its own customized implementation of OpenACC 2.0 which can help the parllelization of code. China has used Sunway for weather forecasting, Pharmaceutical research and for other major purposes.
Japan's super computer will come into real world by next year from Japan's National Institute of Advanced Industrial Sciences and Technology.  This Super computer is not only fast but it is also an artificial intelligent computer. According to sources, this computer will be more closer to the human brain's neural pathways. Interesting no? Which means that this super computer will help to design cars which can come with a self driving feature and of course can also help to improve robotics that can mirror closely to humans. Basically, Reuters have focused on "Deep Learning" technology that this computer can mimic human brain and can help computer to perform new tasks by it self by analyzing the source of data. According to Director general of National institute of Advanced Industrial Sciences and Technology " As far as we know, there is nothing out there that is as fast".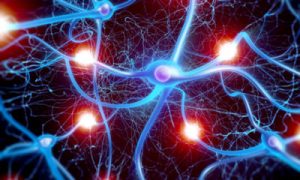 This super computer will change the world. There is nothing to doubt about that this computer is a beginning of new era of innovation and speed.
For more updates subscribe to our "Push Notification" service by clicking on red icon at bottom right to receive instant notifications when we publish new article. If you like this article, please help us by sharing this article on your social media profiles and by spreading good words about Lhe.io. You can also follow us on Twitter,  Google+,  Linkedin and Facebook.
Read more: Pakistani University Students Going Crazy for Mannequin Challenge.