Just like me I guess everyone is fond of watching movies to spend a good time without anyone's company. As 3D movies are so trendy and apart from trend these movies give such amazing vibes that one gets desperate to watch it just by seeing the new 3D trailer. But unfortunately at this point we become helpless when we try to watch 3D movies on our personal systems (laptops/mobile phones), then we rush towards cinemas or 3D LED TV or other such devices that support 3D effects. Don't you get irritated when you cannot watch 3D movies easily? Well it really annoys me. However, you can also watch 3D movies on your own personal system too. Yes! the VLC media player enable you to play 3D movies and watch them with your SBS glasses. Isn't it amazing? So have a look on this method below to enable 3D effect.
Play 3D Movies on VLC Media Player
There are many people who might have tried watching 3D movies their own personal computers but couldn't watch them in 3D effect as they apparently look ugly but with a slight change in VLC media player's settings, you can actually enjoy the 3D effect on your PC itself. So read out the entire steps and implement them in your VLC media player and enjoy your favorite movies in 3D effects.
Step 1
If your system doesn't have VLC player then firstly download and install it in your system from VLC Official website.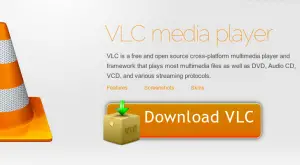 Step 2
After downloading and installing VLC, just play a 3D effect movie on your system with VLC player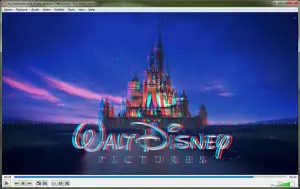 Step 3
When the movie starts you will see an option that is Tools at the upper bar, select it. A menu will open with many options, there click on Effects and Filters.
Step 4
When you'll select effects and filters, a new dialogue box will open as you can see below in the image, there you need to click on the Video Effects tab.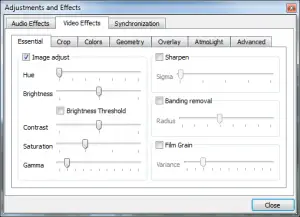 Step 5
After choosing Video Effects tab, select the Advance option.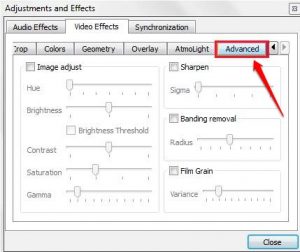 Step 6
Now you will see a checklist, check mark the Anaglyph 3D option by clicking on it and then close it. This check mark will enable the 3D effect on your system's VLC player.
That's it! You are done with the 3D settings. Now you just put on your Red/Cyan SBS glasses and enjoy your 3D movie in your personal computer's VLC media player.
Now onward you will not have to play each movie in your 3D enabled device like 3D LED TV, your as a laptop is more comfortable and portable than any other device, so just apply these simple settings in your system's  VLC media player and enjoy these 3D movies on your PC.
For more updates subscribe to our "Push Notification" service by clicking on red icon at bottom right to receive instant notifications when we publish new article. If you like this article, please help us by sharing this article on your social media profiles and by spreading good words about Lhe.io. You can also follow us on Twitter,  Google+,  Linkedin and Facebook.
Read More: 10 Features You Need To Know In WordPress 4.7