Black Friday has became a mega event. Everyone tried their best to get everything on sale. Like everything! if people needed those things or not did not matter because it was on sale. People also have witnessed crazy fights on Black Friday sale. Black Friday is also called as "holiday shopping season" because people buy new clothes accessories, gifts for Christmas.  There are several memes which are booming on social media because people cannot spare anything without being sarcastic about things.
Here are 10 best memes about Black Friday that will make you laugh out:
1.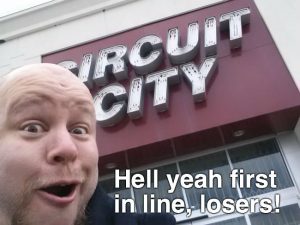 We hope that you didn't stand at the first place in line to buy candle box just because they were on sale for buy 1 get 3 free.
2.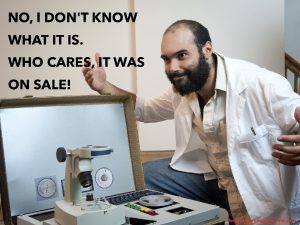 When you only hear the word" sale "and you buy everything which comes on your way.
3.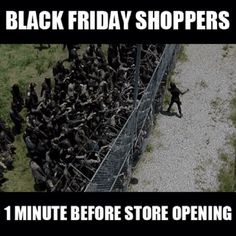 Oh look! Trump can also build a wall here right?
4.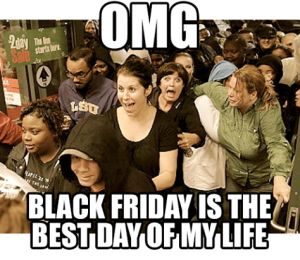 OMG! everything is on sale.
5.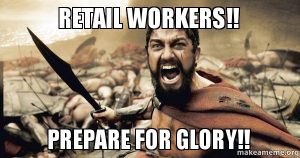 After Black Friday sale retail workers' names would be written in history.
6.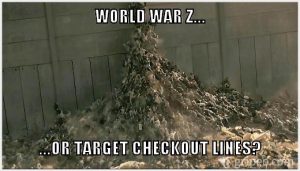 Not World War Z it should be called as "World War Black Friday".
7.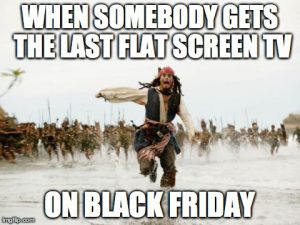 Wait! i am coming.
8.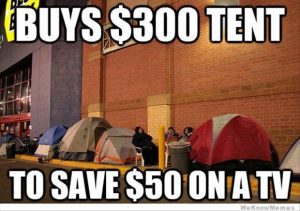 And then they say humans have brains. OKAY!
9.
When you don't get anything on sale.
10.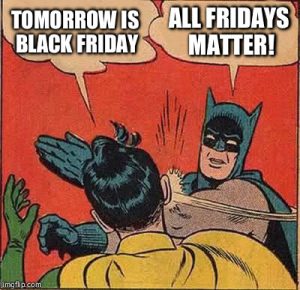 YES! All Fridays matter! All the stores should offer discounts every Friday. Black Friday is nothing less than a crazy shopping event. There should be a section in C.Vs where people can add "Skills to buy things on Black Friday sale without getting hurt and without waiting in a long queue."
For more updates subscribe to our "Push Notification" service by clicking on red icon at bottom right to receive instant notifications when we publish new article. If you like this article, please help us by sharing this article on your social media profiles and by spreading good words about Lhe.io. You can also follow us on Twitter,  Google+,  Linkedin and Facebook.
Read more: Top 10 Black Friday/Cyber Monday 2016 Hosting Deals You Should Not Miss