Whenever I scroll my Facebook I see a new event of people about their marriages. As if all were in wait for 2016's December to get married. Well, its good because it can be reason to have Muft ki biryan. We need to dress up just for the sake of biryani whether that is tasty or tasteless but we enjoy it because we get it for free.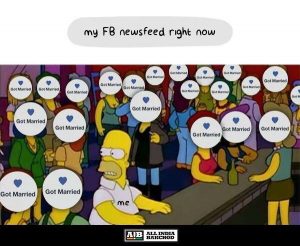 But unfortunately if you don't get any invitation from any wedding, what would you do? You'll eat that typical home made food? will spend your vacation with boring edibles? A Big NO! At-least from my side.
Also Read: Dance, Music, & Food: Landerabend Pakistan At Saarland
Food Panda
Food Panda is a world wide online takeaway food ordering marketplace, started in May 2012, with a focus on emerging markets.Its head quarter is in Berlin The food panda group is the foremost online food delivery marketplace in emerging markets, operating across 5 continents. It is active in more than 500 cities in the world and it enables restaurants to become visible in the online and mobile world and provides them with an industry leading software and technology to generate additional demand. Food Panda is team which is comprised of 3700 members and has a partnership with more than 38000 restaurants globally. For consumers, food panda offers the convenience to order food online and the widest gastronomic range, from which they can choose their favorite meal via app or online with a few fingertips.
Food Panda And Pakistan
For the mean while, following the funnel technique i.e from global to a specific region, we will solely be talking about Food Panda in Pakistan. Food Panda is in collaboration with more than 500 restaurants in Pakistan and delivering their items successfully in different cities. Those cities include Lahore, Islamabad, Karachi, Rawalpindi, Faisalabad, Gujranwala, Hyderabad, Jhelum, Larkana, Mangla, Multan, Peshawar, Quetta, Sargodha, Sialkot and Sukkar.
Don't Miss: Facebook Now Lets You Order Food And Book Tickets Directly From Product Page Via Mobile App
Food Panda Exclusive But Limited Discount Offer
Making it more precise, lets talk about Food Panda in Pakistan's most popular cities. Why? Because an exquisite discount is being offered in Three Cities of Pakistan which are Karachi, Lahore and Islamabad. Food Panda is offering exclusive discount offers up to 80% in more than 200 restaurants of these three cities, but this offer is limited i.e. from 23rd December till 25th December. And to better avail this opportunity Food Panda provides you  Online Payment Options.
Lahore
Biryani Express
Dera Restaurant
Karachi Hot n Spicy
24 Wall Street Pizza
Pizza and Steak
Karachi
New York Pizza
Bumzee's
Health Act
Kebab Jees
14th Street Pizza
La-Chine
Pizza Pie
Pizza Max
Day Night Pizza
Islamabad
The Cheese factor
Capital Delights
Ha Pi
Round House Pizza
China Bowl
Desi Bites
You May Also Like: Pakitans Provinces & Their Life Styles, Cultures, Languages And Customs
Isn't it somewhat amazing? Then why to wait more? Go ahead, treat yourself like the royalty that you are and #dontcook. And moreover, Food Panda have nationwide deals at OPTP, McDonald's, KFC, Subway, Domino's Pizza, Johnny Rocket, and Hardee's. Have a Foodie Cool December with Food Panda!
If you want to receive weekly blogging tips, tutorials, plus news & discount coupons, please subscribe to our newsletter. You can also follow us on Twitter,  Google+,  Linkedin and Facebook.
Read More: Mozilla Firefox Presents You Its New Feautre That Is MultiProcess