Life Style
Basically life style depicts the living standards of people and their surroundings. Pakistan has total four provinces and all the provinces have different living style. They speak different languages, wear different dresses according to their culture and also the variety of food makes distinguishes them from others i.e Punjabi people are know for spicy food while Sindhi doesn't prefer spicy food. Thus cultural effects can be seen in their life styles.

Pakistan's provinces and their life styles
Below are the Pakistan's provinces and their life styles
Sindhi Lifestyle:
Like the people of Punjab speaks Punjabi mostly, Sindhi speaks Sindhi language that is an ancient, traditional language and is spoken in most parts of the Pakistan.The people of Sindh wear Sindhi dresses i.e loose Kameez and the Shalwar and love to eat Sindhi food-low spices.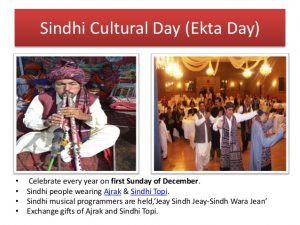 In typical Sindhi weddings, the food Is mostly Sindhi Mutton,curry, Palak, Channa daal, Dilpasand Curry. Sindhi people are very keen and fond of work, their handicrafts have a unique and a different style.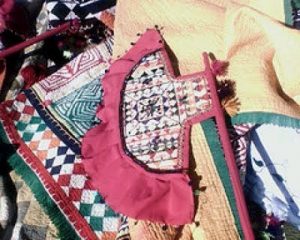 Sindhi culture can be seen in sindhi tablos and shows. Have a glance below
Sports that are famous in sindhi culture includes Malakhiro, Kodi, Wanjh Wati etc. Similarly Sindhi music is unique i.e Sufi music is usually performed at shrines. Folk lores of sindh also had a great importance. Sindhi poetry like the poetry of Shah abdul latif bhattai,Sheikh ayaz,Ustaad bhikhari,Sachal Sarmost is very famous in Pakistan.
People of Sindh love to wear Sindhi toppi(cap), that is the most eminent feature of sindh culture. Its city Karachi, its food also had a great demand worldwide. The Sindh's people are quite hardworking, hospitable, open minded and peaceful in their nature, even though in Sindhi temples, images of Sri rama and Sri krishna (Hindu's God) is placed.
Punjabi Lifestyle
Punjab is also the province of Pakistan and also renowned in the world. Its name is itself shows its meaning that is Punj (means five) and Aab (means water/river), punjab is the province in which five rivers flow namely River Sindh, River Ravi, River Sutlej, River Jehlum, and River Chenaab. Its land is considered to be the land of five rivers.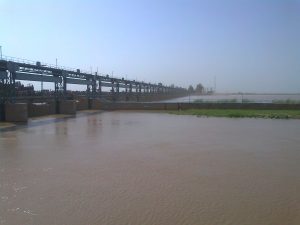 Punjabi culture is the culture of punjabi people that has been known as the richest and the oldest culture in the world history. The people live in Punjab have different cast like some of which are Rajput, Gujjar, Syed, Sheikh, Arai etc. The main site of Indus valley civilization in Punjab was the city of Harrapa.
The language that people of Punjab speak, is called Punjabi. It is the regional language. Punjabi is referered to people who come from the areas of Punjab. Punjabi language has its originating source in Sanskrit Punjab has always been land of great Saints and Fighters. Music of Punjab is becoming famous all over the world specially the Bhangra – the most eminent feature of culture.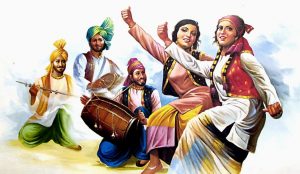 Punjabi are very hardworking, love to hear music and dance which you can see in their Bhangra beats that is becoming famous day by day. Weather of Punjab is very moderate,which shows a mild nature of their behaviur. The people are also very religious and fashionable the same. Hence Punjab is famous for its food also that people from all over the world are crazy for Punjabi food and like come to Pakistan gain and again.
Punjab is also famous for its crockery,
Baluchistan is the largest province of Pakistan with respect to geographical boundaries, approximately 48% of Pakistan area is covered by this province. Baluchistan's people and things are called as Balochi. Balochi culture is primarily tribal and conservative.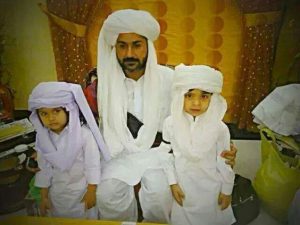 Balochi dry fruits are very famous all over the world.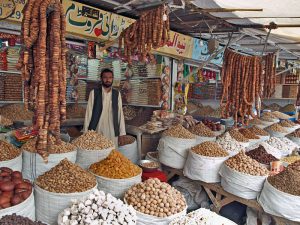 Their special food item Sajji is liked and loved by a lot. They also eat roasted lamb sand mutton.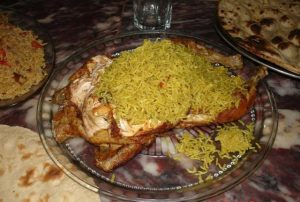 Their dress code is very special i.e Shalwar Qameez and Turbun. Women like to wear Frocks and Shalwar.Their jewellery is made of metal which has a great attraction for them.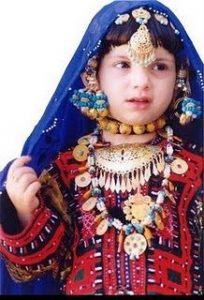 Balochi leather work has gained much popularity in the world. Now shoes, sandles, prayers mats, matting for stone shelter are getting popular. Most of the women do embroidery on clothes. Balochi culture is also rich in poetry and literature.
Below is the video of Balochi dance
Khayber-Pakhtoon-Khuwah Life style
North Western Frontire of Pakistan (NWFP) was the former name of Khayber-Pakhtoon-Khuwah. It was named as NWFP by the British administration during the colonial period as this was the last frontier of the British Empire.
The mighty river Indus that starts from Himalayas and flows down through Pakistan up to the Ariban Sea is natural boarder of KPK with the Punjab province.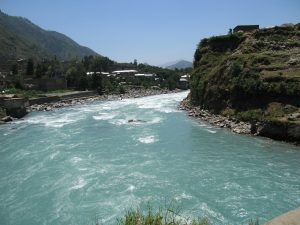 It is divided in to seven divisions and tribal areas know as FATA (Federal Administered Tribal Areas). If you have not been to KPK and wonder what it is going to be like, close your eyes and think about a haven on earth; a piece of land surrounded by high gorgeous mountains with snow clad peaks decorated by mother nature with wonderful pine forest and orchards of apples, apricots, peaches, plums and oranges at the foothills.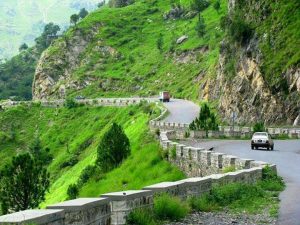 You will find the most beautiful lakes of the world situated in these mountains like the Saif-ul-Malook a legendry lack in the Hazara division, the Maho Dand in Swat and the Dude Patsar lake to name a few. There are glaciers and unique variety of Trout fish in the Swat area. Running down from these mountains are rivers and streams to the plains to make the land rich and fertile for all types of agriculture.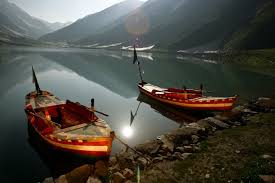 It is also known as the Switzerland of Pakistan because of its beauty.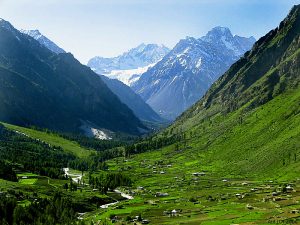 The people of KPK are very hospitable, loving, caring and brave. They are known for their love and respect to their guests. The main language is Pushto other languages like Hindko, Kohistani etc are also spoken in KPK.
More over the Pukhtoon society has always given great protection and respect to their females. In return the female has given all the respect to their males. The mother, sisters and wife take care of the house hold and children. And no one expects any financial support from the female. The head of a family who is always a male takes care of the family's needs of cloths, food and education etc.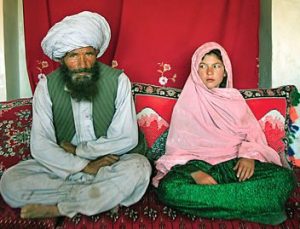 This is ultimate culture of Pakistan that depicts the norms, values and culture of its different areas. It is the blessed country of the world that enjoy all four weathers, land, water, moderate atmosphere and everything, and Pakistani utilize these things very wisely and enjoy it. It is the best country to live in.
To read More: Meet Another Talented Person Of Pakistan: Videos of Political Impersonation