JazzCash has finally reached to their goal in 2016, which they wished for in 2013. They have announced that a worth keeping record was noted during the year 2016 which was the record of 100 million plus financial transactions and these transactions were made through its mobile accounts. This record is probably four-times more than the record of 2015. In addition to this, with more than 1.5 million monthly active mobile account users, JazzCash is now the leading mobile financial services provider in the mobile account category.
VP Digital and Financial Services Jazz
While talking about the current stage, milestone, progress and development, VP Digital and Financial Services of Jazz, Aniqa Afzal Sandhu, said,
"This is a very special moment for all of us. Back in 2013, when we were still in the initial stages of setting up this division, we had an ambition to become the market leader by 2016. With great team work and trust of our customers, we have achieved this milestone. Now more money transfer transactions are performed through Mobile Accounts than Over-the-Counter services, which shows how successful we have been in not just acquiring, but also educating customers."
She further added "I also want to take this opportunity to welcome our Warid customers to JazzCash. We will continue to strive hard in providing the best possible financial solutions to all our customers."
Also Read: Telenor To Close Its Services And Support Centers Across The Country
Warid Subscribers' Access
Now Warid's 10 million plus subscribers can access JazzCash Mobile Account and they can register their-selves for free by just dialing *786#. In addition to the Mobile App, Warid will be enabling its subscribers to take advantage of all Mobile Account services through a USSD interface as well. JazzCash Mobile Account is increasingly becoming popular in providing digital financial services to Pakistanis in all aspects of their lives.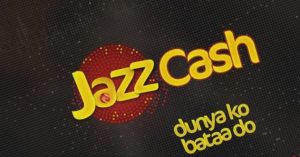 Along with the support of a newly redesigned USSD interface and an Android Mobile App, the account can be accessed anytime, anywhere by customers across the country who can deposit and withdraw cash from over 65,000 JazzCash Agents. The product fulfills all basic financial services needs of customers including deposits, money transfer, bill payments, mobile top-ups, savings, insurance, ATM cards and payments for a variety of services.