About Temenos
The Temenos is the world's leading banking software vendor, providing state-of-the-art and cost-effective banking software systems for banks and Financial Institutions, headquarters in Geneva, Switzerland. It is a subsidiary of Saudi Arabia's Samba Financial Group which has a long-term partnership with IBM., has gone live with new core banking software, Temenos' T24 (R15). The parent company is already using Temenos' T24.
Temenos and Samba Bank
Samba Bank Limited is one of the Pakistan-based banks. Its is quite efficient in its duties but not all people know about it yet. The bank has a growing network of online branches in Karachi, Lahore, Islamabad, Peshawar, Sialkot, Multan, Gujranwala, Faisalabad and AJK. The bank opted for Temenos Application Framework Java (TAFJ). National Data Consultants (NDC) is one of the local partners of it, through which this project was successfully delivered. Temenos has total more or less around 10 customer in Pakistan, including NIB Bank (NDC's First Live Site for T24 R15 ) , Soneri Bank (Also with NDC as the System integrator ), Alfalah Bank. Meezan Bank, JS Bank and Allied Bank.
Also Read: Pakistan Railway Introduces E-Ticketing Service
Temenos Online And Mobile Banking Platform
Basically, Temenos is the 4th largest software company in Europe, which provides banking and financial solutions. Temenos T24 is a complete front- to back-office, customer relation management and product lifecycle management software platform that provides core banking operations and it is highly customizable to meet all financial needs.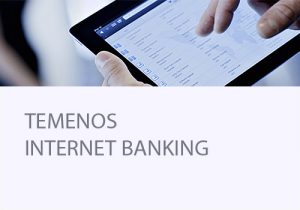 Also Read: State Bank of Pakistan Will Issue Rs.10 Coin
In addition to the new core system, Samba also signed for Temenos' online and mobile banking platform, Temenos Connect, as well as the vendor's anti-money laundering (AML) solution. For its middle-ware, the IBM project was carried out by another Pakistan-based system integrator and IT consultancy firm, Infotech, which does the integration of front and back office systems. IBM's DB2, a relational database management system is used in this regard. Also new are the servers based on IBM Power8 (introduced by IBM in 2014 and touted as the first open server platform and the first processor designed for big data), IBM storage and IBM Flash Systems.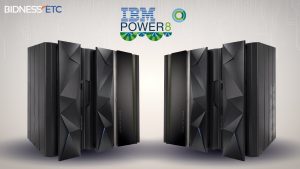 The bank's parent, Samba Financial Group, has a long-standing partnership with IBM across a number of areas, including using the IBM Cognos suite of products for business intelligence (BI) and analytics. For its core banking software, Samba Financial Group is using Temenos' T24 offering. The project started in 2011.
Don't Miss: JazzCash Recorded Over 100 Million Transactions in 2016