Being a Pakistani, we are well aware of the circumstances of our country. Crime rate is increasing in all over the country day by day and people are helpless to do anything against those cruel. Criminal exists in all cities but Karachi is most famous for these tragedies. Karachi Mobile phone snatching incidents increased in the outgoing year of 2016 as compared to the previous year despite the Rangers-led targeted operation, though it helped in curbing major crimes in the metropolis. In the year 2016, around 29,000 cases of mobile phones theft or snatching were reported while the number increased to 32,000 during last year.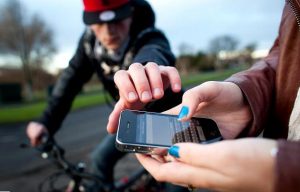 Sindh Government in Action
In order to overcome the mobile phone snatching Sindh government took an initiative for the smooth living of people. A meeting was organized by Sindh IG Allah Dino, in which government officials participated and laid out their strategies to release software that may help in the prevention of mobile phones snatching or stealing. The main and comprehensive purpose of the meeting was for officials to brief about progress that was being made in efforts to fight against increasing street crimes in the metropolis. To add more, it was chaired by Sindh IG Allah Dino (AD) Khawaja and was attended by senior officials including AIG Mushtaq Maher, DIG Sultan Ali Khawaja, and Citizens-Police Liaison Committee (CPLC) Chief Zubair Habib among others.
Software to Recover Stolen Phones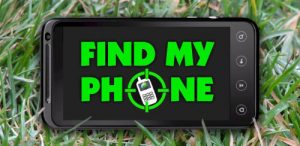 Strategies to launch a software that can help to recover stolen or snatched phones were laid out at the meeting. It was said that software is going to be companionable/compatible with all sorts of phones and will be working by registering the IMEI number of the phone along with the SIM card number. Whenever the mobile phone user will submit (digital or written) an application to block the SIM card after his/her mobile phone got stolen by snatchers, the phone will also be robotically blocked through the IMEI number which was earlier registered alongside the SIM card number. It will be guaranteed that the stolen/snatched phone will promptly become impracticable for anyone. Allah Dino, IG Sindh, ordered all stakeholders to successfully wind up the development on the software program and bring it for consent or the sanction so that the software program becomes functional at the earliest. Sindh government is much positive about this release. You all will timely be updated with more details and information when Sindh government releases more information about this software program.
If you want to receive weekly blogging tips, tutorials, plus news & discount coupons, please subscribe to our newsletter. You can also follow us on Twitter,  Google+,  Linkedin and Facebook.
To Read More: Pakistan is among fastest growing e-commerce markets in world' says eBay CEO