Popular messaging application, WhatsApp,  finally rolled out much awaiting video call feature for Android smartphone users.
Yeah, new beta version of WhatsApp's Android app now come with video calling feature. The feature was first spotted by Android Police as they reported that video calling had become available on WhatsApp's recent beta release for some users.
WhatsApp video call feature is live from the beta app with the version 2.16.318. A couple of days back, it was first spotted on the beta version of the Windows Phone app. Whereas the voice calling that was introduced, last year came first on Android platform.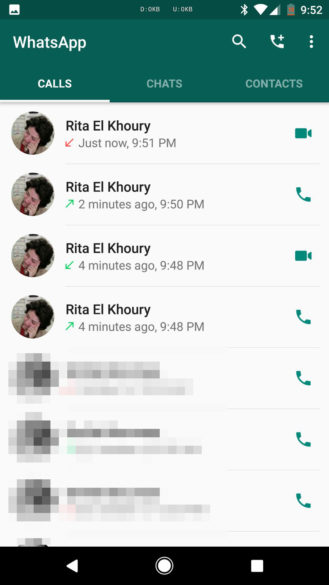 Since it is not release publicly yet, so to make a video call, both users should be using the latest beta version of the app. If not, it shows the "couldn't place call" error message. More features are expected to be added to the final update or the upcoming beta versions.
If you are one of the luckiest users, who has access to this new feature, you can tap the call icon on top of the chat to make a video call (WhatsApp shows both video call as well as regular call options to choose from).
If your beta version didn't shows option for video calling then you can activate it by simply wiping app data and logging in again and also make sure you back up your chats first. So download the latest WhatsApp beta version and activate video call feature.
Read next: Facebook developers meetup to be held in Lahore on 3rd November