Lahore University of Management Sciences (LUMS) is also known as "Second Harvard" in Pakistan offers everything which a student needs! LUMS was founded in 1984. Pakistani students desire of getting admission in this institution. In LUMS case not only "status is quo" but also they provide quality education as well.
LUMS Dramafest is a much awaited event not only for the students of LUMS but also for all the students around the Pakistan. This time LUMS Dramafest was all set to lit the fire on stage by presenting the most finest theatrical dramas  of the year. Like every year Dramafest was of a three day open event for everyone. Teams that participated in this Theatrical venture were:
LUMS Dramaline Production
Kinnaird's Najmudin Dramatic Society
Lahore Grammer School (LGS)
Lahore School of Economics (LSE)
Government College University (GCU)
SZABIST
FAST
AITCHISON
Institute of Business Administration (IBA)
Iqra University
University of Central Punjab (UCP)
National University of Science and Technology (NUST)
Foman Christian College (FC)
and the list goes on!
Like previously said, Students from different universities around Pakistan love to participate in this dramafest.
Every year this event becomes bigger and better. There is nothing to doubt about that Pakistani students are so much talented. You will not go home without applauding each and every performance.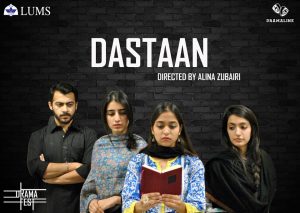 Dastaan a very well written play performed by LUMS student.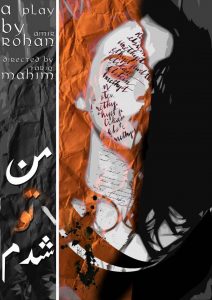 Mann Tu Shadum, This play was performed by Fast. No doubt a well executed play.  Lahore School of Economics (LSE) performed play called " Sure Thing"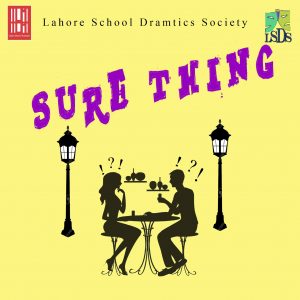 Sabzabist Performed " Khamosh Qatil" A tale of an ordinary girl.
Kinnaird College for Women performed "Tawaif".
IBA performed "Pukaar"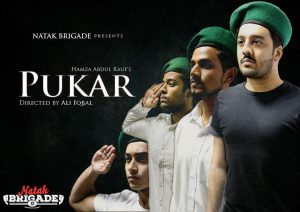 And there were many more…
Awards:
Taking about the awards then LSE won LUMS Dramafest 2016 by winning all the awards
Best male
Best play
Best Moment
Best comedy Play
Best Director
Congratulations LSDS! that victory was well deserving. That play was worth watching.
Kinnaird College also won awards:
Best costumes
Best female
This drama fest is the biggest event in Pakistan. It is the best place so far for the students who love theater and acting and this the main motive of Dramaline. According to the member of Dramaline, They are producing quality dramas for 28 years now and that is the reason that they are putting up successful events every year. LUMS hosted 40,000 audience during this theatrical fest.
For more updates subscribe to our "Push Notification" service by clicking on red icon at bottom right to receive instant notifications when we publish new article. If you like this article, please help us by sharing this article on your social media profiles and by spreading good words about Lhe.io. You can also follow us on Twitter,  Google+,  Linkedin and Facebook.
Read more: Lahore: Faiz international festival 2016