Pollution is one of the top aspect of environmental issues in China. Various forms of pollution have increased as China has industrialized in last four decades, which has caused widespread environmental and health problems. Smog is one of the biggest problem in China especially in big cities like Beijing and Shanghai etc.
Dutch artist Daan Roosegaarde has come up with an interesting and novel idea to handle Beijing's air pollution problem — and while doing so, it turns a health hazard problem into a thing of beauty and money.
Smog Free Project is coming to China after successful pilot testing in Rotterdam. There project consists of two major parts.First, a 7 meters tall tower that sucks up polluted air and clean it at a nano level. Second, the collected carbon from smog particles is then turned into diamonds. Yes diamonds!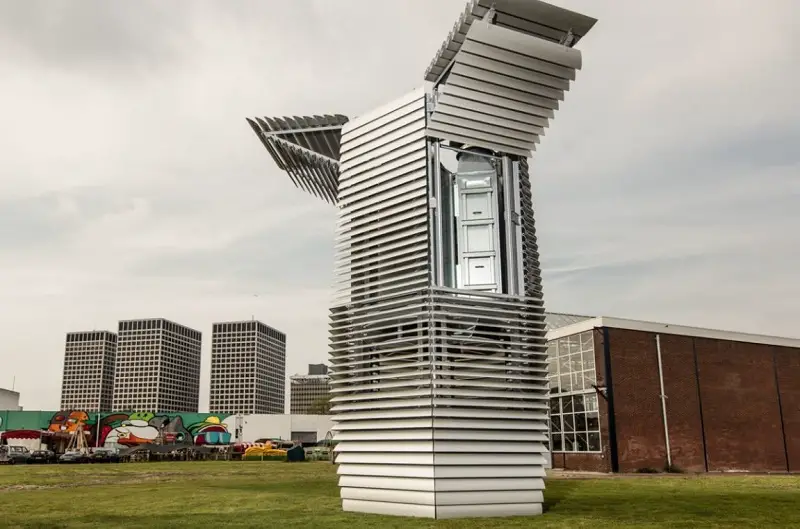 "It started with a dream," Daan said at the World Economic Forum's Annual Meeting of the New Champions, "The dream of clear air for everyone".
A Beijing's born idea
Roosegaarde went on to further explain the idea for the project and revealed that it came into his mind while looking out of a Beijing hotel window.
"On Saturday, I could see the world around me, the cars, the trees, the people. But on Wednesday it was completely covered in smog, with pollution, and that image made me a little bit sad.", Daan said it on Beijing's pollution.
Beijing government helped Roosegaarde to launch his smog cleaning project in China, the city where he conceived the idea. The project is set to expand to other Chinese cities following the success of Beijing.
The towers suck up polluted air and clean it before releasing it back into parks and playgrounds. These areas are 70-75% more clean than the rest of the city, according to Roosegaarde.
From smog to diamond
Another important part of the project is the conversion of captured smog into diamonds. Since 32% of Beijing's smog is carbon, that can be turned into diamonds under 30 minutes of pressure.
"As a designer, I'm like, this [the Beijing smog] is something we should use, this is something interesting," he said. "In the future waste should not exist."
The money raised by jewellery made with these diamonds will be used to develop and support more Smog Free towers. This money will not only help to recover the annual cost of the project but will also help to install new towers in other places in Beijing as well as in other Chinese cities.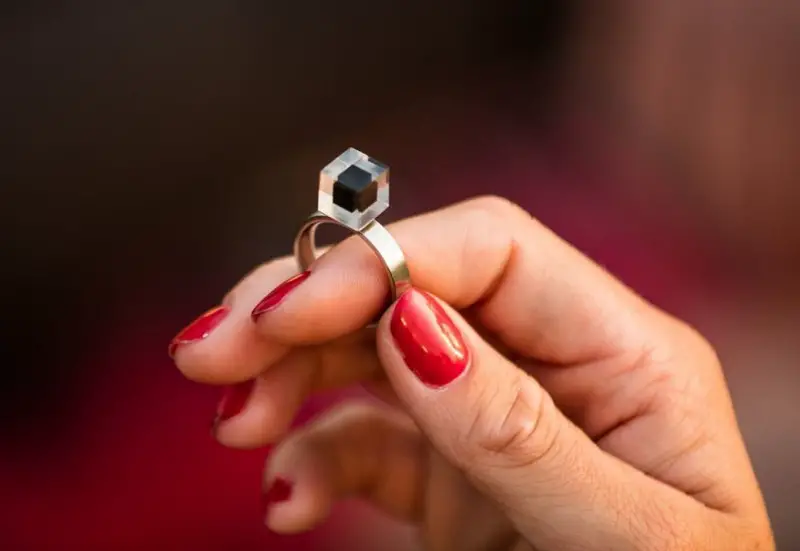 Bad air contributes to 1.6 million deaths a year or roughly 17 percent of all deaths in China, according to Richard Muller  in a scientific paper recently published by independent research group Berkeley Earth. Indeed, this is a great initiative taken by the government of Beijing to make the city smog free to get rid of this health hazard.
If it proves a way forward to tackle smog hazard, other South Asian countries like Pakistan, India, Bangladesh etc. may take benefit from this technology to handle the smog issue in their big cities like Lahore & New Delhi that is getting worst now a days.
This story was originally published at World Economic Forum.